Product Description
31170-R0A-015 Belt Tensioner V-Ribbed Belts Fits for Honda AccordVIII/Accord VIII
OE Numebr:
OE:31170-R0A-005
OE:31170-R0A-015
OE:31170R0A571
| OEM No. | Ref. |
| --- | --- |
| 31170-R0A-005, 31170-R0A-015, 31170R0A571,31170-R0A-015,31170R0A571 | VKMA 63087 |
Fitment For:
ACCORD IX Saloon    2012-null
CIVIC IX    2012/02-0
CIVIC IX Saloon (FB, FG)    2012-null
CIVIC IX Tourer (FK)    2014-null
CR-V IV (RE)    2012-null
CIVIC VIII Saloon (FD)    2005/09-0
| Car Fitment | Model | Year | Engine |
| --- | --- | --- | --- |
| HONDA | CIVIC IX Saloon (FB, FG) | 2011- | 1.8 (FB2) |
Part Description:
Idler Pulley, Pulley Assembly Idle, Tensioner Pulley, PULLEY ASSY, IDLE* New and genuine OEM part.
* Original Packaging
* The same parts are used by the manufacturer in the finished vehicle
Compatibility or selection:
If you are not sure about compatibility of a chosen part number or need help with search, please:
* For ground vehicles: let us know the full chassis number or VIN
* For outboard engine: send us a photo of an identification label, located on the engine's clamp
* For watercraft: send us HIN or identification label
Note:
If you do not have this information, please, send us any available information and we will try to help you.
If you need more items than there are available on sale or cannot find the needed 1 in our listing, please, let us know. We will check the availability and update the information.
Packaging & Delivery
Packaging Details: Carton
Lead Time:
| | | |
| --- | --- | --- |
| Quantity(Pieces) | 1 - 100 | >100 |
| Est. Time(days) | 15 | To be negotiated |
Deatail Images

Company Profile
HangZhou CZPT Auto Parts Industry Co., Ltd is a family owned company, established in 2005.As a real, direct and professional manufacture in China, CZPT has grown to become 1 of greatest manfacturer and exporter in Performance parts, include intake system, exhaust system, cooling system, interior&exterior parts etc.We own a factory located in HangZhou, HangZhou, which has 8000 square meter, tens of machine, 150 workers, 15 person sales tean, 5 R&D department. Our customers cover North American, South American, Asia, Middle east and Europe. We export the millions of USD per year. Looking forward to have a nice cooperation with you. 
Why Choose YiBai?
It's simple. The YiBai Company is built on delivering more Quality, Reliability, and Value than any other manufacturer. Whether supplying the world's automakers with reliable OE parts, or developing aftermarket replacement parts at or above spec, YiBai's line of products are built to deliver superior all-around performance every day.  
Aftermarket Parts Built At or Above Specification
The quality of YiBai parts is guaranteed because every component that leaves a YiBai factory has been designed with precision, manufactured to the strictest OE standards or above, and subjected to rigorous safety and performance tests. In the end, it all comes down to quality - that's what the YiBai name stands for.
Measure Everything for a First Time Fit
Our First Time Fit philosophy attracts attention throughout the automotive world, while our commitment to pushing technology into the future and continually sets us apart around the globe.First Time Fit is a promise that YiBai makes to the aftermarket, by providing products that are OE grade or better - and fits the first time.
Our Service
1. OEM Manufacturing welcome: Product, Package... 
2. Sample order 
3. We will reply you for your inquiry in 24 hours.
4. After sending, we will track the products for you once every 2 days, until you get the products. When you got the goods, test them, and give me a feedback.If you have any questions about the problem, contact with us, we will offer the solve way for you.
FAQ
Q1. What is your terms of packing?
A: Generally, we pack our goods in neutral white boxes and brown cartons. If you have legally registered patent, we can pack the goods in your branded boxes after getting your authorization letters.
Q2. What is your terms of delivery?
A: EXW, FOB CIF, DDU.
Q3. How about your delivery time?
A: Generally, it will take 15 to 20 days after receiving your advance payment. The specific delivery time depends on the items and the quantity of your order.
Q4. What is your sample policy?
A: We can supply the sample if we have ready parts in stock, but the customers have to pay the sample cost and the courier cost.
How to Repair a Timing Belt Tensioner
Your timing belt tensioner is a critical component of your vehicle's drivetrain. Too little tension, for example, will cause the belt to slip, and too much tension can overload shaft bearings, leading to premature failure. If you notice that your belt tensioner is not working properly, you should immediately visit a mechanic. Corrosion from road splash, dirt, mud, or other debris can jam the tensioner housing. To avoid this, make sure that you replace your timing belt tensioner as soon as possible.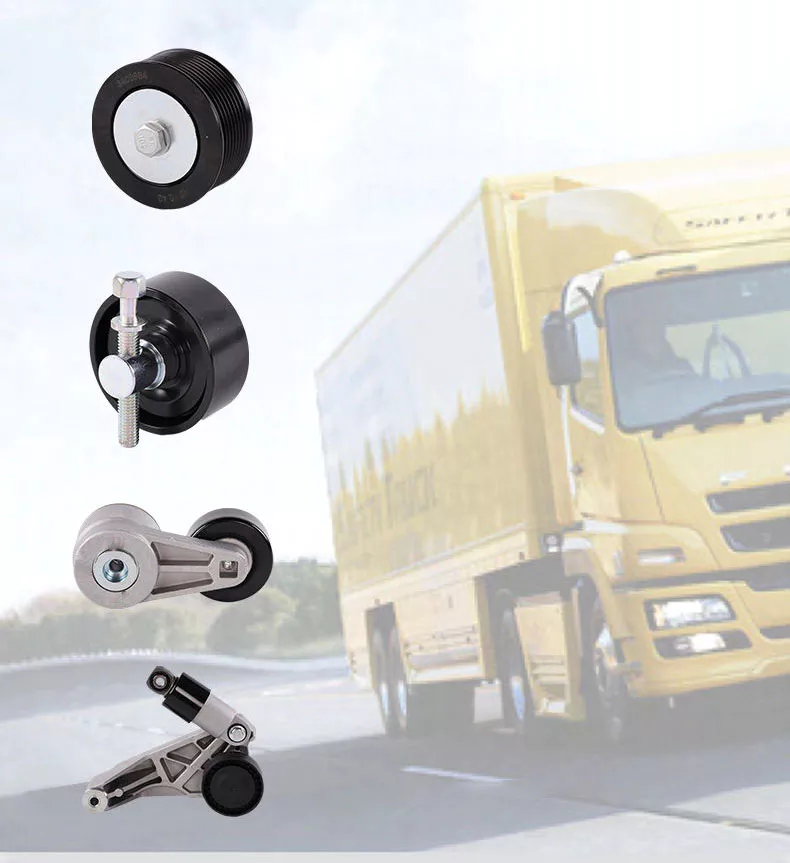 Symptoms of a bad belt tensioner
If you've ever wondered what signs indicate a bad belt tensioner, look no further than your vehicle's engine. Worn belts or a broken tensioner can cause an irritating squealing noise, as well as the belt to slip. Even worse, a bad tensioner can cause water to enter the belt and pulley, resulting in water damage. A worn tensioner is usually the culprit of the noise, but there are also other warning signs that a belt is in trouble.
Your vehicle's engine may start to run poorly or even squeal when you turn the key. Similarly, your engine may fail to start at all, or the check engine light may illuminate. The belt may also start to wear out in an unusual pattern. These signs indicate that the tensioner is in need of replacement. If you notice 1 or more of these signs, get your car checked right away.
To check the condition of the tensioner, remove the drive belt and observe the pulley. You may notice rust dripping or bleeding at the mounting bolts, which are the most common signs of a bad tensioner. If you can't remove the drive belt, check the pulley by rotating it. If you feel resistance, the pulley is likely worn or slack.
Failure of the belt tensioner will also cause other parts of the car to fail. If a bad belt tensioner isn't fixed quickly, you might not be able to use the vehicle properly. You could end up breaking your car's engine, losing power steering, and possibly even the water pump. If your car is not running right, you could be stuck in the middle of nowhere. Even if the alternator doesn't work, you'll still have a malfunctioning power steering system and a dead AC system.
A broken timing belt tensioner can cause strange noises or a no-start condition. These noises and symptoms are signs of a bad belt tensioner, and you'll have to replace it ASAP. If you don't know what symptoms mean, don't hesitate to take your car to a mechanic. You'll be surprised how easy it is to check this vital component and save yourself a bunch of money.
Components of a belt tensioner
The components of a belt tensioner assembly consist of 4 key components. The clearance between the pulley and the base is critical to the tensioner's operation. If the tensioner is installed incorrectly, the spring can break and cause severe injury. The spring's preload and powerful force make it difficult to service the unit safely. These parts are non-serviceable. If you are unsure of how to repair your tensioner, contact an authorized mechanic.
The components of a belt tensioner drive are shown in FIG. 2. The rotor shaft is connected to the drive screw, while the second transmission is connected to the gear shaft. The rotor and gear shaft are in parallel with each other. The gear shaft and worm wheel are connected to the belt tensioner drive. In other words, the belt tensioner drive is located in the B-pillar of the motor vehicle.
A belt tensioner may be equipped with a drive shaft and electric motor. The drive shaft may also contain a worm gear or worm wheel. The drive shaft also has an intermediate gearbox. Once the tensioner is set, it is ready to move to its safe-position position. It is a relatively simple and inexpensive replacement for your belt. When replacing a multi-ribbed belt, be sure to replace the tensioner along with the belt. Gates recommends replacing all wear parts at once.
In the event of a faulty drive belt tensioner, the belt will not stay taut. The pulley can wobble and cause the belt to fray. In addition to this, the bearings can cause a loud squealing noise. In this case, the accessory motors will continue to run, while the belt itself will not. Therefore, replacing the timing belt tensioner is an important part of maintaining the car.
In some systems, the belt tensioner uses a worm gear as the first gear. This results in rolling engagement of the screw's teeth. This reduces noise and vibrations, while maximizing the efficiency of the belt tensioner drive. Additionally, a worm gear can eliminate the need for additional parts in belt tensioners. While this may not be practical in all instances, it is a good choice for space-constrained environments.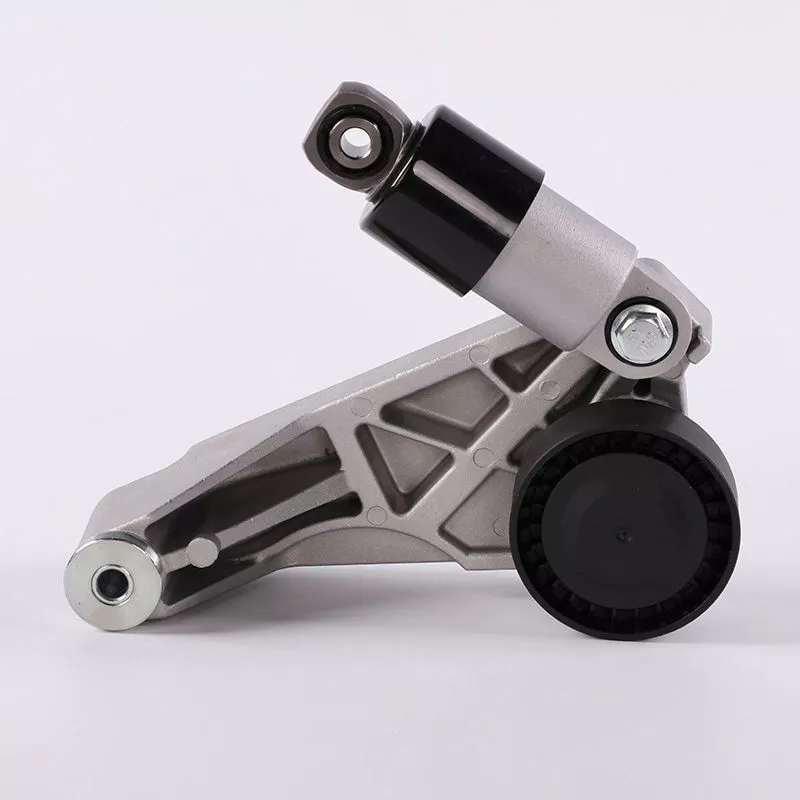 Repair options for a timing belt tensioner
A timing belt tensioner is an essential part of an automobile's timing chain and is responsible for ensuring proper timing. Proper alignment of timing marks is essential to the proper operation of the engine, and improper alignment may lead to damage to the engine. To repair a timing belt tensioner, there are several repair options available. First, you need to remove the engine cover. You can then remove the timing belt tensioner by loosening the pulley using a ratchet or breaker bar.
When the timing belt isn't properly tensioned, the engine will misfire. The engine misfires when the valve opens and the pistons rise at the wrong time. When this happens, the timing belt cannot properly grip the gears and the engine will not function. If this part fails, you'll have to replace the whole timing chain. However, if you are handy with tools, you can easily replace the entire timing belt tensioner yourself.
If your timing belt tensioner is out of alignment, you should replace it. If you're not sure whether it needs to be replaced, check it with a professional and learn the details of the repair. The timing belt tensioner is the most critical part of the engine, so it's important to know about it. Otherwise, your car won't run as well as it could. Repair options for a timing belt tensioner will vary depending on the severity of the problem and how much damage it has done.
While there are several repair options for a timing belt tensioner, the average cost of replacement is $364 to $457, and this doesn't take into account any tax or fee you may be charged. DIY repair methods will usually cost you $50 to $150, and you'll likely save a lot of money in the process. However, you need to remember that you may be unable to do the job yourself because you don't know how to use the proper tools and equipment.
While it is not difficult to replace a timing belt tensioner on your own, you should know that you'll need to remove other parts of the engine as well as special tools to make the repair properly. This is an advanced repair job and requires a great deal of skill. If you're new to home car repair, you may not want to attempt it yourself. There are many other options, such as hiring a mechanic.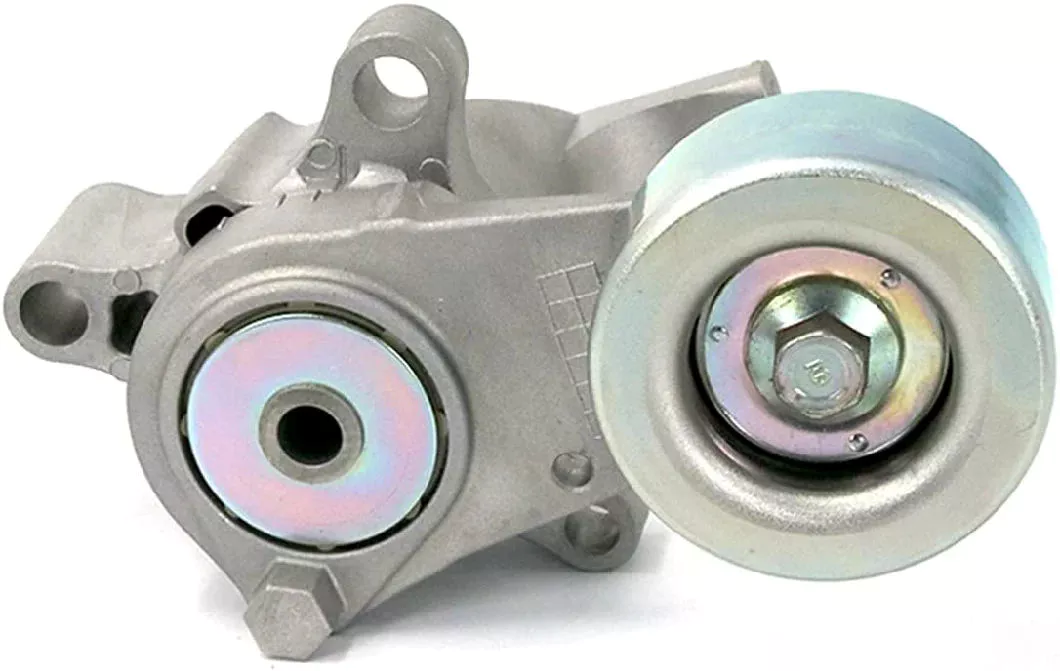 Installation instructions
While there are no universal installation instructions for belt tensioners, the manufacturer of your car may provide detailed instructions. Before attempting to replace your tensioner, read the manufacturer's recommended procedures carefully. To install a new tensioner properly, unload the old 1 and take a picture or sketch of how the belt should be routed. Once the old tensioner is out, follow the manufacturer's torque specifications. Make sure to unload and remove the belt from the tensioner, and follow the manufacturer's torque specifications to install the new one.
If your car comes with a manual belt tensioner, you can follow the instructions. The manual will have a corresponding guide for installation. When installing a belt tensioner, make sure the manual clearly states the static tension for your particular model. Check that it is in line with the engine relief to ensure proper belt tension. You can then use a 6mm allen key to turn the tensioner clockwise and counterclockwise. Once it is in position, release the tensioner to operate. The belt tensioner should now apply the proper tension to your belt.
Before installing a new belt tensioner, make sure you read the manual completely. You should follow these steps carefully to avoid any problems with the tensioner. If the tensioner has failed, you must replace it immediately. A new belt tensioner will help you ensure proper performance of your accessory belt drive system. If you are installing a new multi-ribbed belt, you should replace the tensioner as well. However, it is important to note that replacing the belt tensioner is a complicated process and requires a mechanic to be able to safely remove the belt from the engine.
To install a second stage drive belt, walk the belt onto the input drive and generator. Ensure that the belt is seated properly in the grooves of the pulleys. Next, replace the input drive belt and right and left Drive Disk covers. Test the machine to ensure that it is working properly. If it doesn't, replace the original drive belt. After installing the new belt, you may want to read the manual again to make sure it is in perfect condition.