Product Description
Name:
peugeot 206 auto parts bearing vkm13253 f-125042 53157110 082990 96426298 CZPT tensioner bearing 
Type:
Tensioner Bearing
Position:
Tension Roller 
Weight:
0.8 KG/Set
Material:
Chrome steel/GCR-15
Technology:
Hot forging
CAGE:
PA66+GF25
SEAL:
2RZ 08F+NBR
Rolling body:
Tapered roller
ABS:
Yes
Quality:
Top grade
Brands:
DHXB, OEM
Origin:
China
Pictures were taken in kind, if you want more details please contact us, we provide quality products with competitive advantages for you!
Applicable Automobiles:
PEUGEOT 206 Hatchback (2A/C) 1998/08-

Introduction to WHEEL HUB BEARING ASSEMBLY
Our wheel hub bearings assembly are characterised by:
optimisation of internal geometry and sealing
the use of steel with a very high level of cleanliness
the use of greases specifically developed with our suppliers
Our third generation of wheel bearings integrate hub and flange functions for a streamlined and effective assembly and precise adjustment of the pre-load.
We can provide you with robust solutions, whatever your areas of application: passenger vehicles, utilities or heavy goods vehicles.
Introduction to WHEEL BEARINGS
Double row roller or ball wheel bearings, composed of 2 interior sets housed in 1 outer ring, can withstand large radial and axial loads in both directions. They allow for rigid bearing arrangements and are suitable for bearing arrangements where rigid axial guidance is required.
The double row roller or ball wheel bearing design allows for space saving applications, and in many cases the bearing requires no maintenance since it is lubricated for life.

Introduction to CLUTCH RELEASE BEARINGS
With a long-association with the market, we have developed a range of clutch release bearings covering many vehicle manufacturers. 
Ours strict quality controls, which are in place throughout the manufacturing process, guarantee the quality of our clutch release bearings.
The technical specifications of our clutch release bearings
Special-purpose sheet steel is used as original equipment by car manufacturers
An angular contact bearing optimised for axial loads 
A polyamide cage suitable for frequent operation
A seal designed to increase service life even in a polluted environment  
Special grease specific for the application 
Wheel Bearing
Dimensions(mm)
Mass
Hub Assembly
Clutch Bearing
Truck Bearng
Taper roller bearing
Wheel bearing kit
Wheel Bearing
d
D
B
C
DAC2552.2
VKBA523
482A/472
VKBA 5038
35BWD16
Q:What's your after-sales service and warranty?
A: We promise to bear the following responsibilities when defective products were found:
1.12 months warranty from the first day of receiving goods;
2. Replacements would be sent with goods of your next order;
3. Refund for defective products if customers require.
Q:Do you accept ODM&OEM orders?
A: Yes, we provide ODM&OEM services to worldwide customers, we also customize OEM box and packing as your requirements.
Q:What's the MOQ?
A: MOQ is 10pcs for standardized products; for customized products, MOQ should be negotiated in advance. There is no MOQ for sample orders.
Q:How long is the lead time?
A: The lead time for sample orders is 3-5 days, for bulk orders is 5-15 days.
Q:Do you offer free samples? 
A: Yes we offer free samples to distributors and wholesalers, however customers should bear freight. We DO NOT offer free samples to end users. 
Q:How to place order?
A: 1. Email us the model, brand and quantity,shipping way of bearings and we will quote our best price for you; 
2. Proforma Invoice made and sent to you as the price agreed by both parts; 
3. Deposit Payment after confirming the PI and we arrange production; 
4. Balance paid before shipment or after copy of Bill of Loading.
How to Prevent Timing Belt Problems
Unlike their predecessors, timing chains and timing belts are made of rubber and synchronize the opening and closing of valves in the engine. While their benefits are numerous, they are prone to wear and tear over time. Here are some tips for ensuring your timing belt lasts for many years. Listed below are some of the most common problems that you may encounter when changing your timing belt. Read on to find out how to prevent them and keep your car running at peak performance.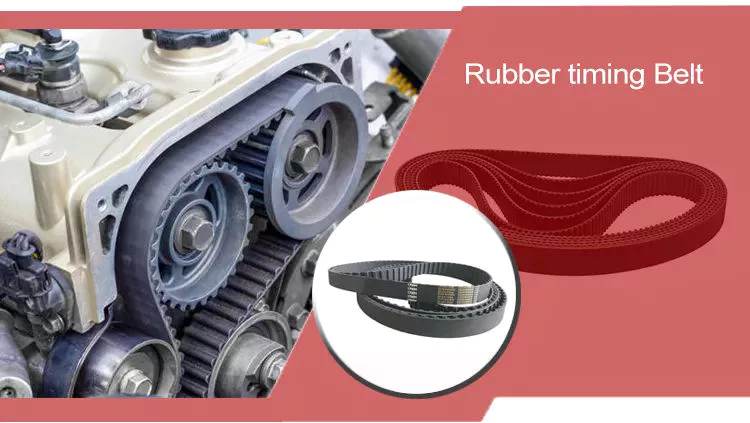 Timing belts are rubber
There are many advantages to using timing belts in your car. They are lightweight and reduce the strain on your vehicle's internal components. They are also quiet when running, so you won't have to listen to your car to know that maintenance is needed. If you're concerned about noise, a quiet engine can help you determine whether your timing belts are broken or if you need to replace them altogether. A quiet engine can also help you notice signs of wear and tear before you do.
Regardless of material, rubber timing belts can be susceptible to stretching and breaking. They also are susceptible to high temperatures and the lubrication of motor oil, reducing their lifespan. Manufacturers have responded to this problem by creating timing belts made of engine-temperature-resistant rubber materials. The improved rubber compounds also provide greater strength and resistance to distortion. Reinforcing fibers also protect the teeth from shearing, reducing the risk of a worn-out timing belt.
While the open-ended, or spliced, types of timing belts have many advantages, they are generally unsuitable for high-speed applications. In most cases, rubber timing belts are used in high-speed machine tools and automatic doors. They are also quiet and require minimal maintenance. These characteristics make rubber timing belts a great choice for high-speed applications. You can even order custom-made timing belts for unusual applications.
Timing belts are important for the functioning of an engine. They link the camshaft and crankshaft to the crankshaft. They control the movement of valves and pistons. If a timing belt fails, it can cause major damage to the engine. If you are unsure of the benefits of rubber timing belts, consider a video on the topic. This will provide you with more information on timing belts.
They synchronize the opening and closing of the engine's valves
During the combustion process of the engine, the valves in the cylinder head open and close. Fresh air enters the cylinder, which burns with the fuel to generate power. Exhaust escapes the engine through the exhaust valve. Each cylinder contains between 2 and 4 valves. The timing belt drives a camshaft, which rotates in a precise manner to synchronize the valve opening and closing.
A timing belt is a toothed rubber belt that connects the engine's crankshaft to the crankshaft. Like most rubber parts, timing belts degrade over time, so it's important to replace them at the proper intervals. Replacement intervals vary depending on the make and model of the vehicle, but they should be replaced every 60 to 90 thousand miles.
A broken timing belt will not start the engine. A timing belt driven vehicle will need to be towed to a repair shop for repairs. In the automotive industry, timing belts drive both "free running" and "interference" engines. The timing belt transfers the crankshaft's rotation to the camshafts, which in turn actuate the valves in the intake and exhaust system. When they malfunction, the pistons can contact open valves, bending or punching them.
Timing belts also work with pistons and connecting rods to create power. Perfect timing is essential for the engine to run smoothly. The timing belt regulates both the pistons and the valves. If they are out of sync, they may not ignite properly, leading to catastrophic engine failure. When you're looking for a replacement, look for these signs of wear.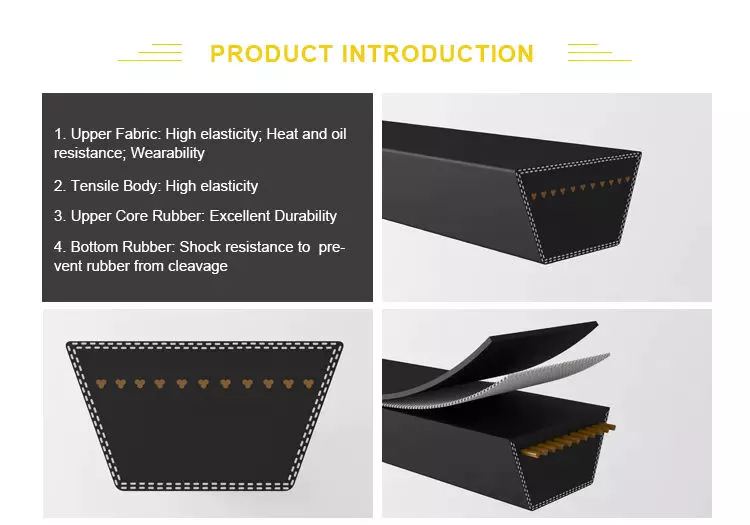 They are lighter, quieter and more efficient than timing chains
While the initial choice was for quieter performance, variable timing has led to greater efficiency and power. While noise is a factor, the average consumer cannot tell the difference. And while timing belts are generally lighter and quieter, a chain can be more noisy than a belt, which can cause more engine damage. If you're unsure whether you should opt for a chain or a belt, consult your owner's manual.
A timing chain functions similar to a timing belt but is made from metal and is housed inside the engine compartment. It receives its lubrication from engine oil. Timing chains can last a long time as long as you keep them properly maintained. A timing chain is not as efficient as a timing belt, but it is more accurate, quieter and easier to maintain.
A timing belt uses teeth to time the movement of various components in an engine. When the timing belt is broken, the valves in the engine will not be in sync, leading to a loss of pressure in the combustion chamber. This can cause a plethora of engine problems and cost-increasing repairs. A timing belt is also quieter and requires less lubrication, so it is safer and quieter than a timing chain.
After the advent of variable valve timing, cars began to use a timing chain. This design improved engine performance and reduced maintenance, but it also caused a backlash as consumers were no longer interested in this kind of routine maintenance. Today, however, timing chains are making a comeback in the automotive industry. While modern chains can still be noisy, they are easier to maintain, are lighter, and last longer than their chain counterparts.
They wear out over time
Even the best drive belts will eventually wear out. The main causes of belt wear include mileage and heat. The belt bends as it passes the pulley, producing heat that hardens the rubber. When the belt slips, it increases friction, accelerating the process. A worn-out belt can be very difficult to start, causing an engine to lose fuel efficiency. To help prevent this problem, check the belt for wear and tear.
A timing belt is an engine component that connects the camshaft to the crankshaft and controls the timing of combustion. These belts are made of industrial-strength rubber, and often contain nylon-reinforced cords. Although they are meant to last, they will eventually wear out. If the timing belt fails, your engine won't run smoothly or you could spend thousands of dollars fixing it.
A faulty timing belt can cause the valves to open too early or too late, causing poor combustion and a drop in engine performance. If the timing belt breaks, the valves may hit the pistons and cause damage. This can lead to engine breakage, which requires a new engine. To prevent this, you should replace the timing belt every couple of thousand miles. If you can't find a reliable mechanic, it is best to seek professional help from a reputable mechanic.
Another warning sign that your timing belt needs replacing is a ticking sound coming from within your engine. This is an indication of a lower oil pressure than normal. Low oil pressure can affect the timing belt as it can cause the tensioner that holds the belt taut will lose pressure. Eventually, the belt may even break, allowing the camshafts to slip and break. Once this happens, it is time to replace the timing belt.


They can be repaired
Timing belts can be repaired. If your timing belt breaks, you can take your car to a repair shop to have it repaired or replaced. The price of a repair depends on the labor hours and how many hours it takes to do the job. A bad timing belt can ruin your engine and cause it to break down completely. If you're unable to drive your vehicle, it may require towing and a new engine.
For most drivers, a timing belt replacement will cost about $1,000 at a dealership. Luckily, you can often get the same service for less at an independent auto repair shop. Often, a timing belt repair requires replacing the water pump, too. It makes sense to replace both at the same time. But remember that timing belts are more complicated than that. If you're worried about the cost, you can replace the water pump along with the timing belt.
If you're in the mood to do this repair, there are many companies that offer this service. The cost is relatively low and you'll probably save hundreds of dollars over the course of the job. However, timing belt repair is not a simple job and must be done correctly or you could end up damaging your car engine. Therefore, it's important to know how to repair a timing belt yourself to avoid the high price of hiring a mechanic.
When timing belts start to fail, there are a few warning signs you can listen for. A difficult start-up can be a sign that your belt needs to be replaced. Also, thick smoke coming from the tailpipe can be a sign that the timing belt needs to be changed. In addition to these symptoms, your timing belt may have a crack or broken gear teeth, which means it needs to be replaced.