Product Description
Detailed Photos
Welding time and tightening force can be adjusted accordinf to the strap size and quality.
Easy to operate,Press the tension button on the right thumb until the strap is fully tightened.Then press and hold the fuse button until the strap is blown.
Charging jack
LED indicator
Blue light is working condition.
Red light is in sufficient.
Purple flash is 3 times for the work to be completed.
High quality core.
This core is made of high quality metal construction with high hardness.
The front section is packed with a fixing point to prevent the strap from running off or falling off.
Machine and Accessories Display.
With 2 battery,can meet indoor and outdoor working demand,according customer country to equipped charger plug.With Easy Toolkit to Understand or debug the machine.
Product Parameters
| | |
| --- | --- |
| Model | JDC13/16 |
| Color | Blackish Green |
| Apply strap width | 13-16mm |
| Apply strap thickness | 0.5-1.2mm |
| Apply straps | PP and PET strap |
| Seal straps form | Friction and welding |
| Maximum Tension Force | 2800N |
| Battery | Lithium battery 4.0A/h 12VCD |
| Charger | 12.6V/4A |
| Charger time | Charge 90mins can strap 100-220loops |
| Age | Can charge 2000times |
| Weight | 3.16kg |
| Specification | 340x130x120mm |
Company Profile
ZheJiang Ditu Import and Export Co., Ltd. is a company specializing in the development and sales of TIJ inkjet printers, strapping tools, continuous band sealing machines, carton sealing machines, vacuum machines and other packaging equipment, and provides comprehensive services for various related products . Ditu Import and Export Company has a registered capital of 5 million yuan. Established in 2011, it is located in HangZhou, ZheJiang , an innovative highland/big lake city. We have many years of experience in the coding and packaging equipment industry, and have accumulated strong R&D and production capabilities. Ditu Import and Export has professional R&D personnel and cooperates with many high-tech companies to develop, design and customize product molds according to customer requirements. Main business: TIJ inkjet printer, CIJ inkjet printer, laser marking machine, pneumatic strapping tool, electric battery strapping tool, vacuum machine, continuous band sealing machine, carton case sealer machine, accessories and consumables. Products are widely used in printing, electronics, plastics, hardware, food and beverage, medicine, cosmetics, wood, auto parts, cables and building materials and other fields. So far, we have more than 50 distributors in 30 countries/regions including India, Bangladesh, Russia, Vietnam, Thailand, Indonesia, and Malaysia. Ditu Import and Export always takes customer needs as the benchmark, and constantly integrates and upgrades while pursuing innovation, and strives to provide personalized services for all products, and strive to become the most intimate and reliable supplier.
Packaging & Shipping
Certifications
FAQ
Why You Should Get a New Timing Belt
A timing belt is a rubber belt with teeth that transfer rotary motion from the central motor to the drive pulley. It prevents the piston from striking the valves at a critical level. Unfortunately, these belts cost a lot to replace. Here are some reasons why you should consider getting a new one. If you're not sure whether a new timing belt is necessary, read on. You can also save money by avoiding unnecessary repairs and replacements by choosing an aftermarket timing belt.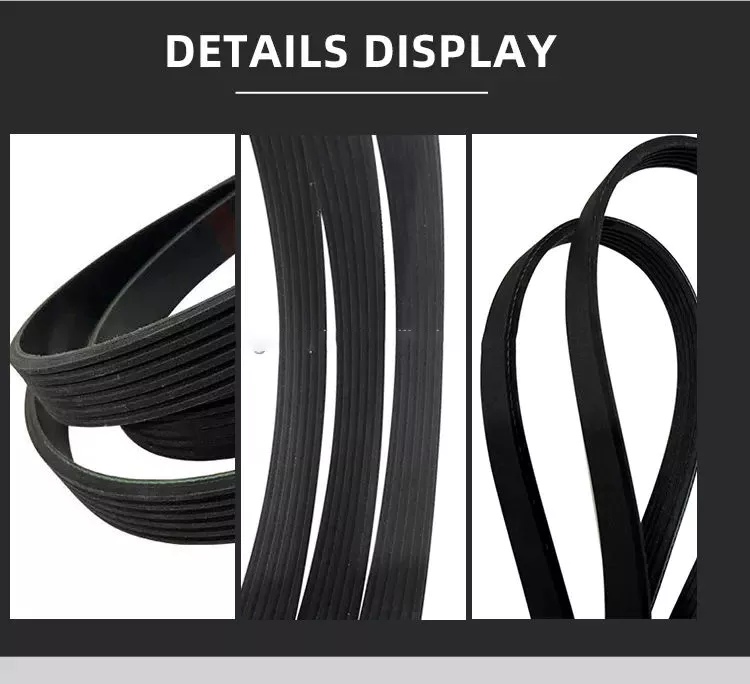 Timing belts are rubber belts with hard teeth
While it's true that timing belts are commonly known as "drive belts," there are several different types of belts that are used in engines. Despite their commonity, timing belts are made of different materials. The material used to make them is important because it can either negatively impact performance or negatively affect its life span. Whether it's a car, truck, or motorcycle, timing belts are an essential part of your engine.
Among their many advantages, timing and drive belts are designed to reduce friction, increase speed, and transmit torque more efficiently. In fact, the design of timing belts is similar to that of a cam belt. Both belts work in conjunction with each other to increase the torque and speed of a vehicle. In both types, the teeth of the belt are aligned at the same angle. In a small-scale drive system, this elongation is minimal, but if the load is too high, the teeth of the belt will begin to jump or cog over the pulley's teeth, causing the noise.
Timing belts are used to synchronize the movement of the crankshaft and camshaft. Timing belts have hard teeth on the inner side of the belt and interlock with the cogwheels on the crankshaft and camshafts. Because of this, they make it easier for the exhaust and intake valves to open and close at the proper time. Timing belts are made of high-10sile rubber, but they may also be polyurethane, welded urethane, or moulded polyurethane.
When a timing belt is worn, it may degrade. The teeth will gradually lose their shape over time and the belt will begin to slip. If the teeth become rounded, the belt may still work, but its timing will be off. Hence, it is vital to replace the timing belt if you notice these signs. If you find any damage, contact a qualified mechanic for repair. If the teeth are worn or damaged, consider replacing the entire belt.
When it comes to a car's engine, timing is vital. Timing belts connect the internal moving parts of the engine. In addition to timing, they can also power water, oil, and injection pumps. And it's vital to make sure your timing belt doesn't get damaged because it will not function properly. So don't neglect timing belts unless you're certain they're damaged.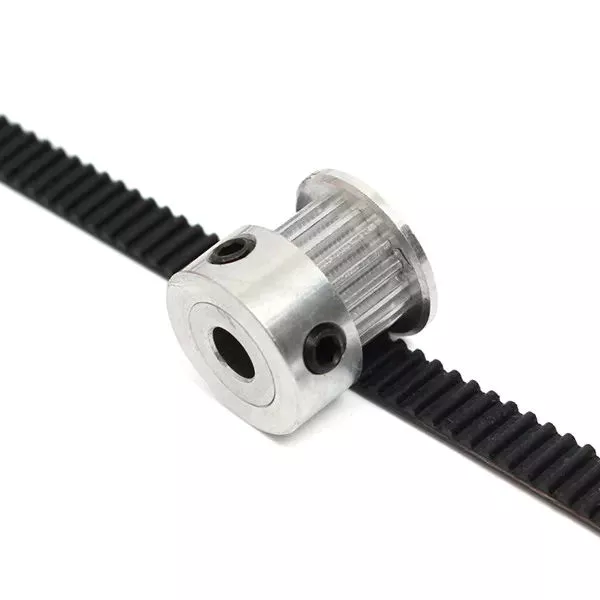 They transfer rotary motion from the central motor to the drive pulley
A timing belt is a mechanical device that transfers rotary motion from a central motor to a drive pulley through a chain. The belt must be wide enough to accommodate the torque that will be produced by the design. The belt must be wider than the size selected for the drive pulley. In order to determine the correct belt width, the center-to-center distance between the drive pulley and the central motor is measured.
Unlike the elastic belt, which tends to stretch when pressed against a large load, the timing belt does not suffer from this problem. Instead, it exhibits low torsional stiffness, which allows it to transfer rotary motion efficiently. The timing belt also reduces the likelihood of slippage. This is because the cord material is very strong compared to the loads that it must handle.
The most common type of timing belt pulley is made of nylon. The advantage of nylon is that it has a natural lubrication surface and is relatively low-maintenance. It is also durable, malleable, and low-melting point. It is also highly resistant to wear and tear and is suitable for applications that are exposed to high temperatures. However, the belt must be cleaned and maintained on a regular basis.
A Timing belt can be used in a variety of applications. For instance, the timing belt is used in automotive engines. However, the timing belt is also found in stationary power generators, marine engines, and aviation engines. Additionally, it is used in conveyors, winches, treadmills, and washing machines. It also plays a crucial role in the curtain at a theater hall.
The timing belt can be flat, V-shaped, or trapezoidal. The latter is usually made of rubber. The distance between the 2 pulleys is between 5 and 10 meters. The flat belts transmit power through friction between the belt and the pulley. The efficiency of flat belts is approximately 98% and it makes very little noise. However, it must be used in conjunction with the appropriate motor drive. Ultimately, the engineers must choose the best 1 that can deliver the torque that the drive pulley needs to generate.
They prevent pistons from striking the valves on a critical level
In an interference engine, the valves and pistons share the same space in the cylinder, but they move at different rates. While 1 or more of the valves may open into the piston's travel area, the other is closed and never makes contact with the piston. Timing belts prevent this critical collision from occurring and prevent the piston from damaging the engine. Most timing belts fail at start-up and shutdown. Check the car owner's manual for recommended replacement intervals.
The timing belt synchronizes the rotation of the crankshaft and camshaft. The timing belt allows the piston to move without striking the valves, allowing the engine to perform its essential functions. The camshaft is used to push fuel and air into the cylinder. The valves close and open as the engine moves forward. When the engine is running, the timing belt prevents the piston from striking the valves on a critical level.
Because of their critical role in the engine, timing belts are often an overlooked component. Without proper timing, an engine will not work properly, and valve damage can be costly. If timing fails, the piston will strike the valves on a critical level, which will damage the engine. Timing belts are a vital automotive component, so make sure yours is in good condition.
A timing belt is a necessary part of your Subaru's engine. It synchronizes the crankshaft and camshaft to prevent problems with the engine. If a timing belt breaks, the pistons will strike the open valves and cause massive engine damage. Timing belts must be replaced when recommended in your owner's manual. If it breaks, the engine will shut down.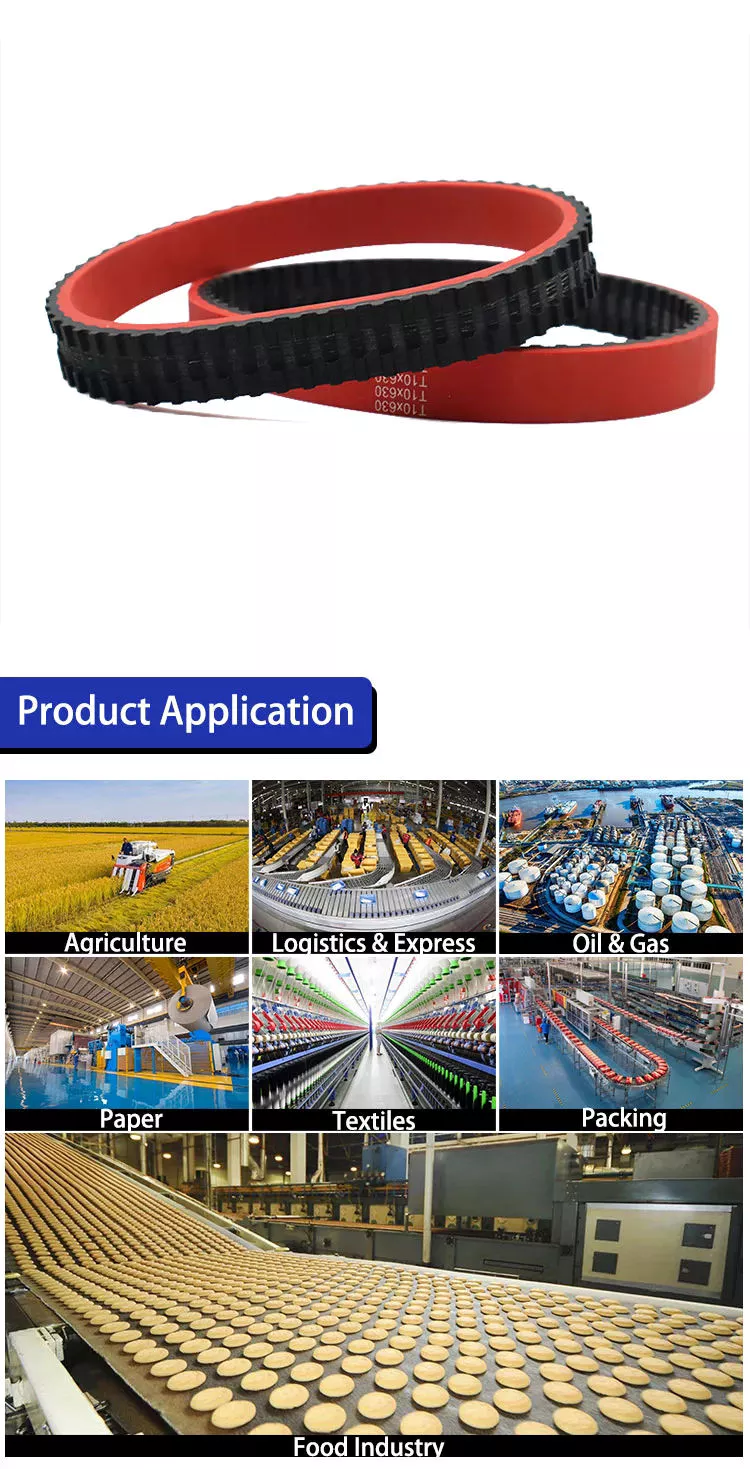 They cost a lot to replace
Timing belts are expensive to replace, with the average car owner paying $1,200 to have them replaced. Most cars have transverse engines, where the cam cover rests against the driver's side of the engine. These specialty cars are notoriously difficult to service and require the services of a specialist mechanic. Timing belts are a complex system with a series of idler bearings and tensioner bushes to guide and drive the belt. These components are often replaced at the same time as other routine maintenance work, and they may cost you a bundle.
If you have a car that's been in the shop for a while, timing belt replacement may be the only option. A timing belt that's popped isn't going to make the car run, so you'll need to get it replaced. If you need the belt replaced, you can use a car service, or you can try to replace the timing belt yourself. It's a good idea to get several quotes before making the decision to replace the belt.
Depending on the make and model of your car, timing belt replacement costs may range from $250 to more than $1,000. Prices will vary according to vehicle type, labor hours, and the brand of parts and labor. If you don't have a mechanic handy, you can always use a free online tool like CZPT to get an estimate for timing belt replacement and find a mechanic near you. This will help you save money and avoid the hassle of spending a lot of money on an unnecessary repair.
While timing belts typically last between 60,000 and 100 thousand miles, you may only need to replace them once in your car's lifetime. Timing belts may seem cheap at first, but if you're planning on selling your car, you'll want to avoid the expense of replacing your timing belt. If you don't, your car's engine may run poorly and cause your car to use more fuel than it should.