Product Description
BMTSR Car Auto Parts Belt Tensioner Pulley For BMW E46 E39 Z4 X5 530i 525i
 
Product Description
| | |
| --- | --- |
| Product name | Belt Tensioner |
| OEM  | 11287838797 |
| Quality | OE standard |
| Fits for | E46 E60 E61 E65 E66 |
| Application | Auto suspension parts |
| Package | Brand, neutral or customized package |
| Port | HangZhou |
| Payment | T/T, Western Union, PayPal, Trade Assurance |
| MOQ | 1 piece |
Packaging & Shipping
| | |
| --- | --- |
| With stock... | 3-7 days |
| Without stock... | 7-15 days |
| Shipping | Sea, air, express, etc. |
| Shipping Term | EXW HangZhou |
We supply parts for...
| | | | | |
| --- | --- | --- | --- | --- |
| 3 series | E30 E36 E46 E90 F30 F35 | C-Class | W202 W203 W204 |   |
| 5 Series | E34 E39 E60 F10 F18 | E-Class | W124 W210 W211 W212 |   |
| 7 Series | E32 E38 E65/E66 F01 F02 | GL | X164 X204 |   |
| X1 | E84 | ML | W163 W164 |   |
| X3 | E83 F25 | R | W251 V251 |   |
| X5 | E53 E70 | S | W140 W220 W221 |   |
| Gasket | Cylinder Head | Oil Seal | Air Filter | Pipe |
| Fuel Filter | Air Mass Meter | Belt | Starter | Brake pad |
| Engine Mount | Belt Tensioner | Radiator Fan | Expansion Valve | Wiper Motor |
| Ignition Coil | Tie Rod End | Water Pump | Thermostat | Bushing |
| Shock Absorber | Power Steering Pump | Oxygen Sensor | Stabilizer Link | Wheel |
| Oil Pump | Solenoid Valve | Axle Rod | Boll Joint | Boot |
| Drive shaft | Window Lifter | Wheel Bolt | Gas Spring | Wiper Blade |
Company Profile
Established in 1994, HangZhou Best Auto Parts Co., Ltd. is a global and professional supplier, focusing on CZPT brand auto parts, provides chassis parts and maintenance parts which fit for German luxury cars. With more than 25 years co-operation with repair shops, distributors, agents and manufactures, we have built our global manufacturing standard and sales network over the world. Originated from Germany, CZPT adheres to the spirit of craftsmanship, providing safe, high quality and trusted auto parts. We believe that we should shoulder the responsibility and mission on revitalizing Chinese national automotive parts industry, and make CZPT famous in the world.
Certifications
FAQ
Q1: What's your advantages?
1. Reasonable price and reliable quality;
2. Two years or 60,000 kilometers warranty (For chassis parts only, please ask for the range);
3. Satisfying and swift after-sale service;
4. Quick and safe modes of payment;
5. Ships items timely and quickly.
Q2: To which places have you exported?
Africa, South America, Asia, middle east and so on.
Q3: What products you sell right now?
1. Suspension parts series;
2. Brake system parts series;
3. Engine cooling parts series;
4. Electronic parts series;
5. Steering parts and links series;
6. Drive shaft series;
7. Oil and fuel series (Filters, pumps, etc.)
8. Mounting parts series (Engine mount, transmission mount, etc.)
Q4: How to guarantee the quality of your product?
1. Strict inspection during production;
2. Recheck the products before shipment;
3. Track and receive feedback from our customers.
Q5: How about your delivery time?
7-25 Days after receiving your payment.
 
Why Timing Belts Are So Important
What is a timing belt? A timing belt is a toothed synchronous belt that transfers rotary motion from the central motor to the drive pulley. Newer cars often have a synchronous timing belt to increase efficiency. Compared to traditional belts, these are quieter and more efficient. However, they do have their drawbacks. In this article, you'll learn why timing belts are so important. And if you're wondering how to replace them, keep reading to find out how you can do this quickly and affordably.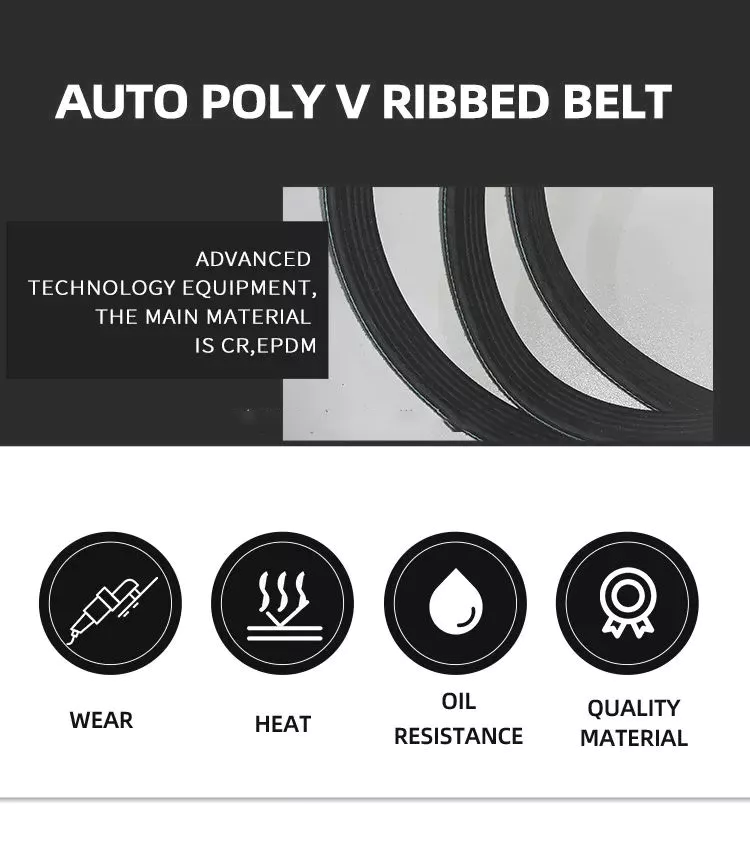 Timing belts are toothed, synchronous belts
Toothed, synchronous, and cogged belts are the 3 most common types of mechanical drive belts. Both toothed and synchronous belts are designed to run over pulleys with corresponding teeth. This positive engagement prevents slippage and speed loss. Timing belts can be toothed or toothless, and the toothed profile meshes with the grooves of the sprocket. They improve energy efficiency and reduce downtime. They are also smaller, quieter, and require no lubrication. These properties allow synchronous belts to operate at higher speeds than chains and gears.
These toothed belts are commonly used in motorcycles and automobiles. They are highly durable and can provide more power than friction-drive belts. Toothed belts are often designed for high-power transmissions and the primary drive of some motorcycles. While timing belts and synchronous belts may seem similar, they are quite different. Synchronous belts, or "toothed belts," have 2 distinct failure modes. The former is gradual and preventive, whereas the latter is catastrophic.
Despite their similarities, timing belts are often not compatible with all machines. Excessive installation tension will result in belt tooth shear and stress breakage. The teeth of timing belts show signs of excessive tension, as illustrated in Figure 6. Broken teeth are caused by root cracks, which propagate along the tensile member. The individual teeth of the belt will separate from the body of the timing belt.
Synchronous belts have various advantages. Synchronous belts are generally more durable, as they have low installation tension and less stress on the drive system. However, when choosing a timing belt, it is important to consider the conditions that apply to your application. Ideally, you will choose a toothed belt with the lowest possible installation tension. Then, you'll be on your way to a more efficient drive.
They transfer rotary motion from the central motor to the drive pulley
Timing belts are a common type of transmission, which transfers rotary motion from the central motor to the driving pulley through a series of pulleys. Their basic design is the same as an open belt drive, but they have an idler pulley in the middle to increase the tension and power transfer. Another type of drive is a stepped pulley, which allows different speeds and torques to be obtained.
The center distance between the pulley and the drive pulley determines their distance from each other. The distance between the pulley and the drive pulley determines how much power is transmitted through each pulley. When the pulleys are cross-connected, they cannot transmit as much power as they could if they were parallel, which limits the transmission of torque and prevents parts from breaking.
The main advantages of a timing belt are its comparatively low weight and low maintenance requirements. It has a tensile strength of about 90 percent and is also resistant to harsh conditions. The best timing belt pulleys are made of steel because they are resistant to wear and corrosion and can handle long-term chemical exposure. Plastic timing belt pulleys are also available. These are the lightest and cheapest options for the operator.
Another type of timing belt is a spring belt. Like elastic belts, spring belts are composed of a helical steel spring. They are typically used in model and toy engines for transmission from the crankshaft to other parts of the vehicle. Compared to elastic belts, spring belts last longer and do not have to be adjusted, although the spring belts are more likely to slip under heavy loads.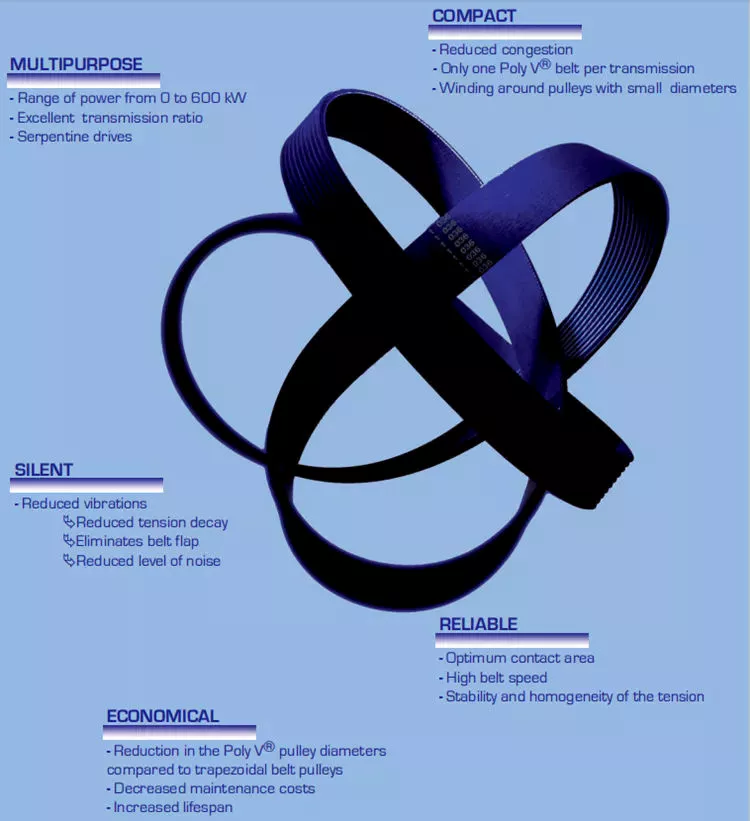 They are quieter
When choosing a replacement timing belt for your car, consider whether you prefer a rubber belt or a metal one. Rubber timing belts are more prone to wear out over time, while metal timing chains are durable and last longer than their rubber counterparts. Timing belts and chains both need maintenance to keep them operating smoothly and quiet. Listed below are some of the most common benefits of timing belts. Read on for more details.
While both timing belts and chains perform the same function, timing belts are quieter and more affordable. Although timing belts are cheaper to produce, they last less. In addition, timing chains are stronger and less likely to fail. If you're considering changing your timing belt, you can find a good video about the pros and cons of each. Both belts and chains work to optimize fuel economy, reduce emissions, and improve engine efficiency.
Timing belts are much quieter than rubber belts. However, they are not as effective at regulating engine timing. If you're concerned about noise when changing timing belts, make sure they're properly fitted. If your timing belts are too loose, they can cause engine damage. A loose timing belt can force other parts out of sync, and can even cause a serious engine malfunction. Timing belts are quieter than rubber belts, but they're no match for the sound-proofing properties of rubber.
While the noise of a timing belt can be bothersome, it's a simple process that will help you drive your car more quietly. Their function is simple and straightforward: the timing belt keeps the engine running at the right speed, and they're also cheaper than other mechanisms. They're also easier to maintain and use at high speeds without any problems. Timing belts are available in many different tooth profiles, pitch lengths, widths, and materials. Some manufacturers even offer customized belts for specific purposes.
They are more efficient
Timing belts are more efficient than chains because they have a smaller cross-section and smaller bend radius. These characteristics also enable them to have a smaller overall cost. However, because they require more energy to operate, V-belts are typically chosen because of their relatively low face-value cost. This is because they are less expensive overall, but can cost more over time when you factor in their operational costs. Even so, the initial product cost can be paid off in the first month or 2 with energy savings.
Using a timing belt can greatly improve energy efficiency in many applications. Not only does it increase the torque and power transmitted, but it also minimizes friction and elongation losses. This can lead to a 15 percent energy savings, which is equivalent to EUR 2,390 per year in energy costs! The benefits of timing belts are also numerous. By eliminating the need for tooth-drive sprockets, timing belts can improve the efficiency of a drive system.
In many automobiles from the 1980s to the early 2000s, timing belts were a popular choice. This is because they were less expensive and durable, yet still capable of maintaining the correct timing of an engine. However, timing chains are more reliable these days, and many drivers opt for them over timing belts. They are quieter and last longer, which makes them more desirable for drivers. In general, timing chains are cheaper but less efficient than belts.
Timing chains were a more expensive option, but the oil crisis pushed manufacturers to make cars with fuel efficiency their top priority. With timing belts, manufacturers realised that they were cheaper, easier to install, and more reliable. However, timing chains had a few drawbacks. One of the main disadvantages was that they were harder to replace, and required more engine oil. But with the price of fuel and gas, timing chains were preferred by many drivers.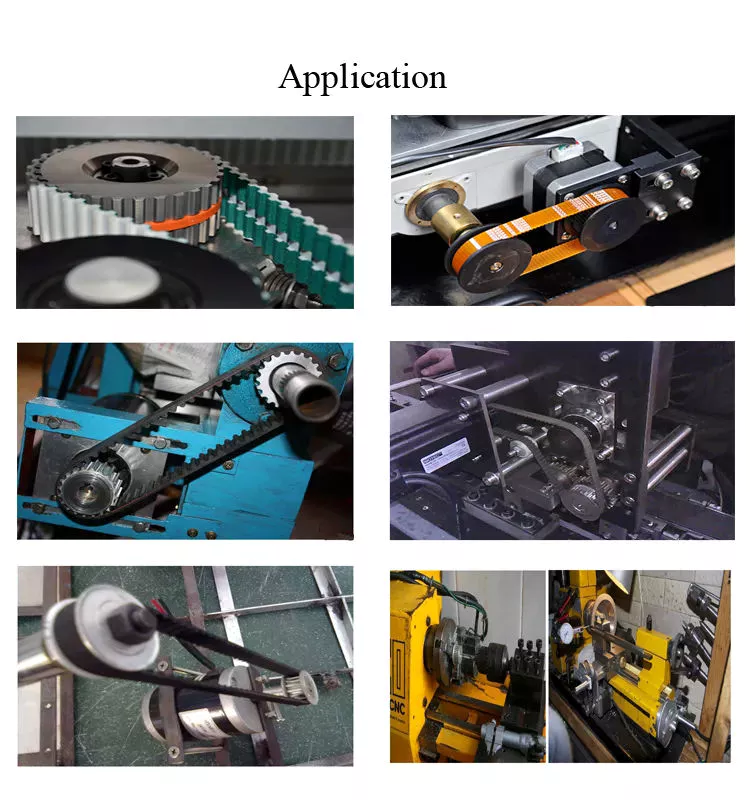 They require lubrication
Timing belts are an integral part of engine performance. They keep the engine's valves open and closed at the correct times and are designed to fit around the gears inside the engine. Timing belts do not require lubrication but are still important to keep the engine working smoothly. Self-servicing car parts can be used to maintain the health of your timing belt. Here are some helpful tips for self-servicing your timing belt.
When timing belts are wearing out, they can cause a noise. This noise is usually due to impact, where the belt tooth engages with the pulley. While the noise isn't particularly annoying, it can be damaging over time. The second noise that you may hear is called air volume displacement. It occurs when air fills the space between the belt and the pulley and increases with the speed of the engine.
In addition to timing belts, timing gears and chains are often inaccessible, with their hidden mechanisms. The year and type of engine will determine which type you have, but each type is susceptible to wear and tear. Timing gears and timing belts are usually coated in engine oil for protection. Lubricating them regularly will ensure that they work as they are supposed to. These belts can also be driven by other components in the engine, which will require lubrication.
Oil leaks can lead to timing belt failure. If you notice a leak in the oil, try to identify it as soon as possible. Getting your timing belt replaced will prevent downtime caused by engine failure. You may also notice clunks, grinding noises, and knocking sounds under the vehicle. These are common signs that your timing belt needs lubrication. You can reduce the chances of these problems by regularly changing the engine oil and making sure it is of high quality.