Product Description
Supplying tensioner pulley Hydraulic Clutch release bearing ,release bearings In China
 
Products details:
OEM number 
49160-81A00
 car model  
suzuki  liyana 1.4
model year 
 
material 
we can meet the customer's requirement to change the material to control the cost 
quantity 
the quantity is unlimited .more quantity ,better price .
payment 
western union ,T/T. You can pay 30% deposit first and the balance must be paid before the delivery .
packing detail 
A.neutral packing box
B.color PACKING 
C.making the packing according to customer's requirement .
deliever time 
Within 7-15 days after receiving 30% deposit
remark 
We can accpet the trial order with small quantity
Products pictures:
Our Main products
1.CHASSIS PARTS
Bearings
Clutch Release Bearings
Tensioner Bearings/Pivot shaft
wheel bearings
Wheel Hub Units
Suspension Parts
Shock Absorber
universal Joint/ universal Joint
Half Shaft
Steering parts
Steering Pump
Steering Gear
 
 
 
2.Electric Parts 
Ignition systems
ignition coils
ignition wire set
Spark Plug
Exhaust system
Exhaust gas recirculation control valve
EGR(exhaust gas recirculation)valve
Air  flow meter
Electronic fuel injection system components
Oxygen sensor
Electric throttle position sensor
Fuel Pump
fuel injector Nozzle
air flow sensor
Crankshaft position sensor
Camshaft location sensor
Idle speed switch 
Detonation sensor
fuel Pressure sensor
Fan resistance
About our company:
 
     HangZhou Sujun Machinery is a integrated group of automotive spare parts in research ,design  manufacture and    marketing .Products Contain clutch release bearing & hydraulic release bearings,belt tensioner & pulley wheel bearings ,hub unit s,tapered roller bearings, and automotive electric parts(ingition coils ,ignition weir sets, sensioners , fuel injection and so on ) and other sereis automobile spare parts.            
We have been committed to the concept of "professional, integrity, innovation, service" Product best-selling Europe and the United States, the Middle East, southeast Asia and other countries and regions.       
With the rich experience , advanced    technology  and strict management we won the domestic and abroad customers consistent high praise.      
we are willing to establish a long-term cooperative relationship with cstomers from all over the world with the  principle  as "good quality , efficency  integrity, win-win".             
should you have any questions pls do not hesitate to contact us
Types of V-Belt Drives
When evaluating drive technologies, you might want to consider a V-Belt. Not only can it improve the performance of an older drive, but it can save you time and money in the long run. Industry standard V-belts are prone to failing because of excessive wear, heat cracks, and stretching. Inefficient and downtime resulting from frequent retensioning and replacement can cost your company both time and money.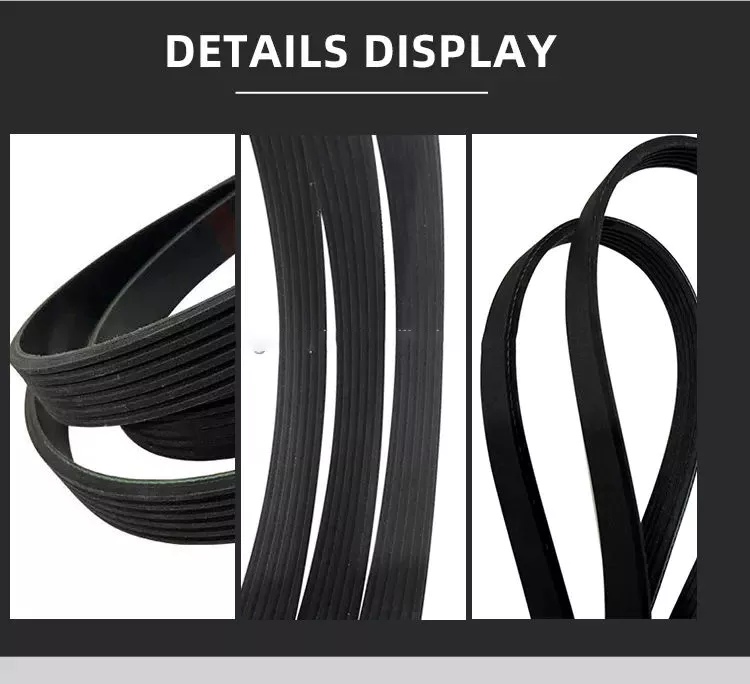 Cross-
A cross-belt for a V-Belt is a belt that is used in a conveyor system. This belt consists of 2 parts: an elastomer core and a fabric cover. The elastomer core is typically made of high-shock-resistant polyurethane. Different manufacturers have different synthetic rubber stocks, which may be used to prevent premature failure and extend the operating temperature range of the belt. Ideally, a well-engineered V-belt is stiff in the width and flexible along the length of the belt. The fabric covers are generally made of 2 different types of rubber, including compression and cushion rubber.
The diameter of the driver and driven pulleys are important considerations for choosing the right cross-belt for a V-belt. This will determine the belt length. The length should be proportional to the diameter of the drive shaft. Smaller diameters are better for smaller belts, which can increase elongation, which decreases the life of the belt. Larger diameters, on the other hand, can increase slippage, fluctuating force, and power loss.
Choosing the right V-belt for your vehicle is important, especially if you're replacing a worn-out one. In some cases, the old V-belt may become too loose or a loop with a rubber-coated edge. You should measure the length of the belt before you buy it. Using a flexible english measuring tape, you can determine which size is best for your vehicle.
A cross-belt can increase power transmission by minimizing slipping. It also provides shock-absorption and increases the load capacity of the V-belt. It is the best option for heavy-duty machines where torque and power are critical. In some applications, this belt may be more effective than an open belt. If you use it for short distances, a cross-belt can be a better choice.
When choosing a V-belt, make sure to check the power ratio. The power of a belt depends on the initial tension applied to it. Also, the friction between the 2 mating surfaces is a factor. A V-belt with a high power density is not suitable for close-center applications. You can choose a narrow V-belt if you need a narrow belt for your machine.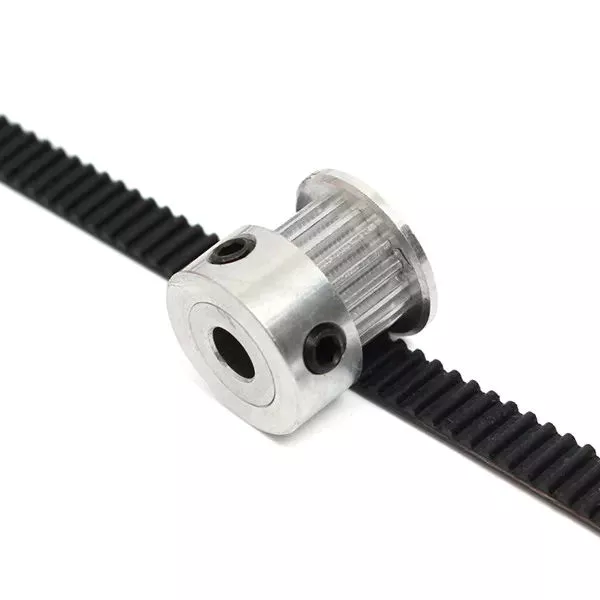 U-shaped
The V-belt is a versatile belt used in countless industrial applications. Advancements in engineering have led to many different types of V-belts. Whether it's a U-shaped belt or a double-sided V-belt, proper installation and maintenance are crucial for trouble-free operation. Below are some common V-belt specifications. Read on to learn more! The U-shaped V-belt is 1 of the most common.
A V-belt is a flexible, pliable machine element used to transmit power between 2 or more rotating shafts. Its cross-section is trapezoidal, so that as the tension increases on 1 side, the belt wedges into the groove on the opposite side. The increased friction between the 2 components results in a high torque transmission and minimal power loss from slippage. U-shaped V-belts are ideal for a variety of applications, from lawn mowers to cars.
The U-shaped V-belt is made of 2 parts: an elastomer core and a textile cover. The core is made from a flexible material with high flexural strength and shock resistance. The cover is made of textile material that is treated to create a chemical bond with the belt's core material. This makes it pliable and strong while preventing the cover from becoming worn out or damaged.
Unlike flat belts, U-shaped V-belts are designed to fit into a U-shaped sheave, which increases their lateral rigidity. They also maintain their stability under shock and vibration loads. Their simplicity makes installation and tensioning much easier. The constructional components of a standard V-belt are illustrated in Figure 9. Each component has a vital role in the belt's performance. Similarly, different materials can influence the belt's performance.
As with any belt, proper tension is crucial. Having a loose belt causes slippage and rapid wear, which robs you of energy and productivity. Likewise, too much tension can cause premature belt wear. Proper tension is defined as the lowest level at which the belt does not slip or squeal under peak load. This tension range can still operate a drive, so it's important to find the correct tension for your particular application.
Cogged
There are many advantages of a Cogged V-Belt. Its extra-thick construction allows for bends around smaller pulleys. It also runs cooler and lasts longer than a traditional V-belt. In addition, it has a higher coefficient of friction than a wrapped V-belt. Cogged V-Belts can also resist heat, making them an excellent choice for high-temperature applications.
A cogged V-Belt is also less likely to suffer from heat buildup, which can shorten the life of a standard belt and increase downtime and replacement costs. A Cogged V-Belt is more expensive than a wrap-molded belt, but it will pay for itself in as little as 1 month. Most synchronous belt conversions pay for themselves in less than 2 years. A longer payback time is typical with a larger system.
Cogged V-Belts are used in many applications, including in-line conveyors, gantry cranes, and wind turbines. The belt itself is composed of various types of rubber and reinforcements. They undergo tensile and compressive stresses as each segment of the belt passes through the pulley. Therefore, a different type of material is needed for the bottom side of the belt. The ideal material for this area should have a high coefficient of friction and increased wear resistance.
The Cogged V-Belt has a trapezium-shaped cross-section. The fabric cover resists heat and abrasion and helps protect the internal components of the v-belt. The different types of materials used in the fabric cover are patented. In some cases, the fabric cover is made of Kevlar or aramid fiber. This allows for smaller pulley diameters and more flexibility.
A Cogged V-Belt is made of 2 pieces of material. One is thick and includes a pitch line while the other has a slack side. The top is thicker and wider, while the bottom side has a lower pitch line. The slack side has a less pitch and more tension. Using a Cogged V-Belt will increase your productivity and help you save money.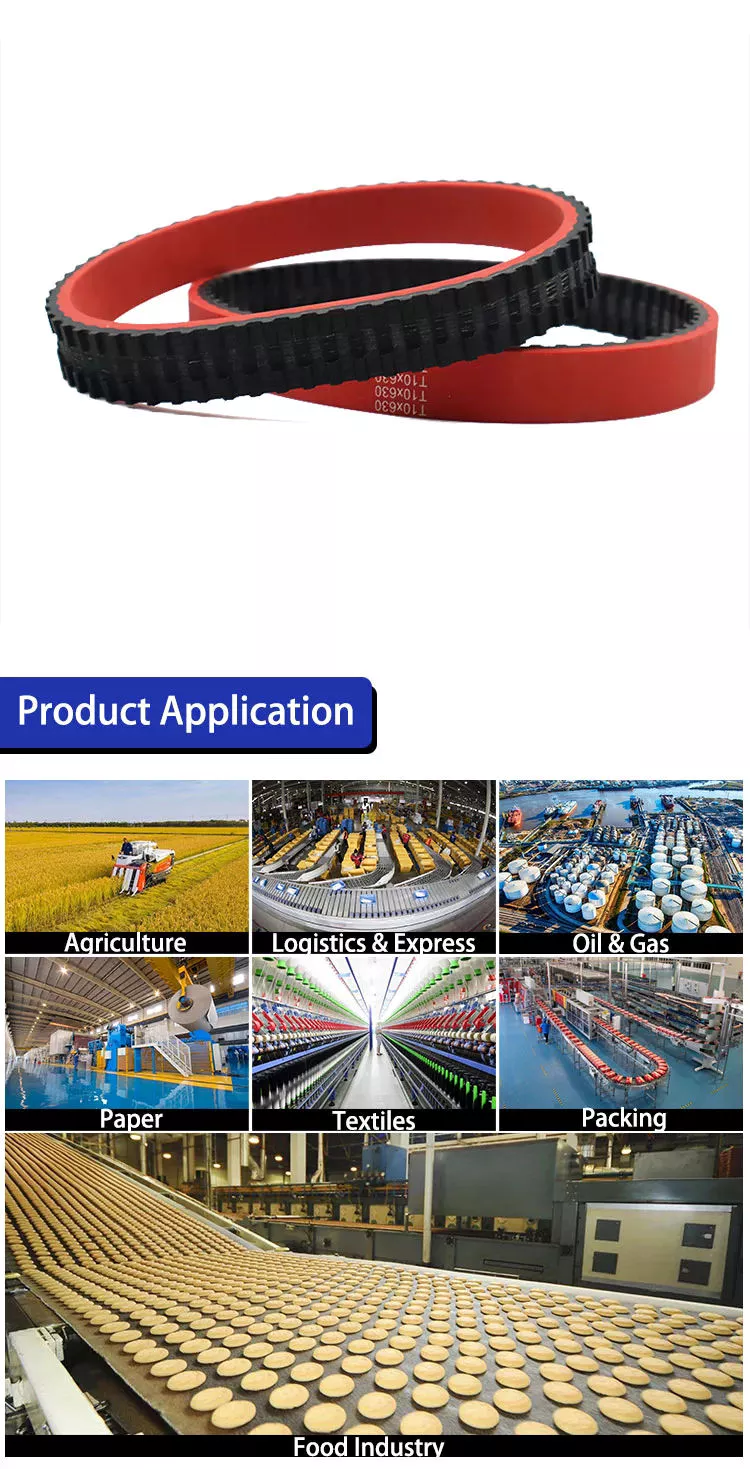 Wedge
The Wedge V-Belt is 1 of the most popular types of drive belts available. The patented, narrow-profile design allows for lighter, thinner belts with greater transmission capabilities. The HY-T V-Belt is constructed with Vytacord tension members for strength and dimensional stability, and includes a cushion made of engineered rubber compound. This belt is ideal for high-speed, high-resistance applications, such as compressors, stone mills, and centrifugal pumps.
HY-T CZPT(r) belts have a continuous V-section, and a wide angle of flexibility. They provide torsional rigidity in long-center drives and are resistant to oil. The CZPT(r) belt is available in lengths up to 140 inches. Its free ribs wedge into the sheave groove to reduce belt whipping. This belt is also designed to fit into new designs and applications, so it's compatible with virtually any type of drive.
The Wedge V-Belt is a popular choice in industrial applications. Its narrow profile reduces drive weight and space, allowing for higher horsepower. In addition, it can carry a higher load than a standard V belt. Its low cost and high efficiency make it a popular choice for many industrial applications. In addition to industrial settings, it is a popular choice in automotive and construction applications. While it may seem like a complicated belt design, the Wedge V-Belt is ideal for industrial use.
Wedge V-Belts have the same contact angle as the traditional v-belt, but have a narrow upper width. Their narrower upper width decreases their weight, which equalizes the tension on the tensile cord. The wedge-shaped design improves grip and increases wedge effect. Its durability is excellent, and it also features a cog shape for greater gripping power.
Wedge V-Belts are an efficient way to transmit power between 2 drives. They can move significant loads and can achieve very high speeds. The wedged shape of the belt allows it to wedge into the groove when the load increases. Moreover, it minimizes power loss due to slippage. If you want to get the most out of a Wedge V-Belt, make sure it is made of a material that resists heat and moisture.