Product Description
TEMB has been specialized in spring for 20 years. With 15 computer coiling machines, 13 heat-treatment furnaces, 16 spring grinding machines, 6 chamfering machines, 8 setting machines, 5 shot-blasting machines, 1 full automatic load sorting machine, 8 fatigue machines, 6 tension and compression testing machines, TEMB can produce all kinds of springs with diameter 0.2~12.0mm, annual capacity 80 million pcs.
We have established long and friendly cooperation relationship with high level steel manufacturers at home and abroad, ensuring the reliable raw material quality, such as SUMITOMO and Suzuki Garphyttan from Japan, KISWIRE from Korea, and SINOSTEEL from China.
The arc spring (also known as - bow spring, curved spring, circular spring or "banana" spring) is a special form of coil spring which was originally developed for use in the dual-mass flywheel of internal combustion engine drive trains. The term "arc spring" is used to describe pre-curved or arc-shaped helical compression springs. They have an arc-shaped coil axis.
Function
Like other technical springs, arc springs are based on the fundamental principle of storing mechanical work in the form of potential energy and the ability to release this energy again. The force is applied through the ends of the spring. A torque can be transmitted around an axis via the force  directed along this helical axis and the lever arm to the system center point. The wire of the arc spring is mainly subjected to torsional stress.
Support 
Arc spring with sliding shell.
Representation of the friction hysteresis of a single-stage arc spring supported by a sliding shell in a torque-angle characteristic curve.
An arc spring requires suitable support to transmit torque. The support is usually provided from the outside in the form of an arcuate channel (sliding shell) or radially shaped support plates. This prevents buckling of the arc spring. Another result of this support is a hysteresis between the loading and unloading curves in the characteristic curve. This results from the friction of the spring on the radial support and is an intended effect to achieve damping in the system.
Arc spring systems
As with compression springs, spring systems can also be used for arc springs. The main designs are series and parallel connection. With these, single-stage or multi-stage spring characteristics can be achieved. In order to make optimum use of the available space, systems consisting of inner and outer arc springs are often used.
Representation of the friction hysteresis of a two-stage arc spring supported by a sliding shell in a torque-angle characteristic curve.
In addition, the spring characteristic can be influenced by other parameters such as the cross-sectional geometry of the wire, the coil diameter or the number of coils.
Applications
Schematic representation of bow springs in a dual mass flywheel.
The arc spring is suitable for static and quasi-static as well as dynamic applications. Examples include:
Dynamic applications:
Dual mass flywheel
Torque converter
Arc spring clutch
Belt tensioners, pulley decouplers
FAQ
Q: Which kind of materials are available? 
A: TEMB Spring is CZPT to manufacture different spring types of compression springs, extension springs, torsion springs, wire forms with a large range of High-Grade Spring Steel - Carbon steel - Stainless steel - Music Wire.
The wire diameter is available from 0.2~12.0mm, which can meet the requirement of different applications.
Q: Do you support orders in small quantity or do you only accept large runs?
A: TEMB Spring manufactures large quantity springs, small quantity springs based on your demand.  We will work with you to choose the most effective solution.
Q: Does TEMB spring offer DESIGN service OR initial ASSISTANCE ON SPRINGS?
A: Our engineers could give initial assistance on the design and advise to lower the production cost. Our engineer has years of experience in spring design. We could provide drawing format in CAD, 3D, and 2D design layout as well as prototype development.
Q: What is the typical lead time for custom springs?
A: The lead time varies in custom springs. For compression springs, extension springs, torsion springs, wire forms in our mold range, we are CZPT to deliver within 25 days. However, for some complex shapes of springs, the delivery time would be around 30~40 days.
Q: Do you charge custom spring samples?
A: We make the custom springs sample charge as a subscription of formal order. In other words, the sample charge could be refunded when we receive the order. However, if your sample requires an additional mold, we will charge it.
Q: If we order large quantity springs, will you house the springs, wire forms, and ship to us based on a required basis?
A: Our warehouse provides specific stock service for long term business. You can make your shipment schedule on an annual, monthly basis. We will ship on a specific schedule.
How to Fix a Faulty Drive Belt Tensioner
If you're experiencing grinding, squeaking, or other unusual sounds from your car, your drive belt tensioner may be the culprit. In this article, we'll discuss why a failed drive belt tensioner may need to be replaced and how to fix it. Once you have determined that your belt tensioner is faulty, you can use a Wrench to remove it and replace it with a new one. After you replace the belt tensioner, it will no longer be making noises.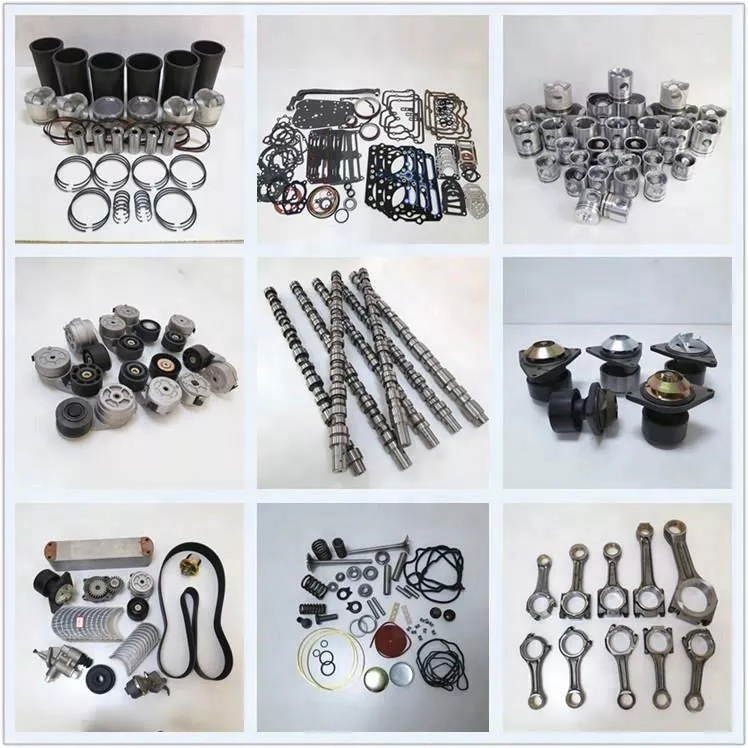 Problems with timing belt tensioner
Whenever your engine is making strange noises, it is likely that the timing belt tensioner is causing the problem. A bad timing belt tensioner is a big cause of such sounds, as the timing of the engine is critical. When the belt is moving properly, the camshaft and crankshaft are perfectly synchronized, and the valves work in perfect sync during the intake and exhaust strokes of each cylinder.
Other signs of a worn tensioner include rust bleeding and dripping. Usually, rust will appear at the mounting bolts and "stops" on the tensioner. Other symptoms of a worn timing belt tensioner are noise, resistance, and roughness. If any of these symptoms are present, it's important to get the car fixed as soon as possible. Troubleshooting problems with timing belt tensioner is an easy process if you know the symptoms.
If your car starts making squeaking or grinding noises when you drive, it's probably the timing belt tensioner. The timing belt can also cause problems with your engine's valves. When the timing belt is too loose, the valves cannot fully combust the fuel-air mixture. If this problem is left undiagnosed, it could result in severe engine damage. To solve the problem, you must replace the timing belt tensioner.
The repair of the timing belt tensioner is not a difficult job if you're experienced and comfortable with DIY car repairs. If you have a good knowledge of car repair, you can try to replace it yourself - but don't forget that it is a complex repair job that requires a lot of skill. So, it's best to hire a professional mechanic. And if you don't have the necessary tools and training, you can always try the DIY method.
Other symptoms of a bad timing belt tensioner include an abnormal chirping noise, misfiring, and check engine light malfunction. If you notice any of these symptoms, you should replace the timing belt tensioner as soon as possible. Often, the belt is wearing out and can't spin freely. You may have to replace the timing belt tensioner to avoid major damage to your engine. The best way to tell if the timing belt tensioner is failing is to check it regularly.
Cost of a new drive belt tensioner
A new drive belt can be expensive. Replacing 1 is usually a straightforward task that requires little knowledge, but some cars are more difficult than others. Replacing a drive belt by yourself may result in the replacement of parts you do not know. You may also encounter problems that cannot be resolved unless you have a mechanic check all the affected parts. You can save money by taking the car to a mechanic before trying to fix the problem yourself.
A drive belt tensioner should last at least 125,000 miles, but can break sooner. Most car mechanics will replace the tensioner after you notice the belt is slipping. It takes about 15 minutes to an hour to replace 1 of these parts, and you can do it yourself with the proper tools. You can also ask about the replacement of pulleys or sprockets. The price of a new drive belt tensioner depends on the make and model of your car.
The average cost to replace a drive belt tensioner is between $235 and $267. This cost includes labor and parts, but doesn't include taxes or fees. Some vehicles may need related repairs as well, such as serpentine belts or tensioner housing. For a detailed estimate, use the RepairPal Fair Price Estimator. You can compare labor costs and shop for the best price. There are many options available online, and you can choose the most convenient 1 for your needs.
In addition to replacing the drive belt, you should also check the idler pulleys, which do not drive anything. If they have excessive movement, replace them. A failed drive belt tensioner can cause the belt to slip and affect other components of the car. You may also notice warning lights that indicate a problem with the alternator, water pump, or power steering. You should also check your vehicle's air conditioning.
Replacing the tensioner pulley can be done yourself for about $50. Depending on the type of pulley and belt, you may need to replace other parts of the engine as well. You can save money by replacing a tensioner pulley yourself if you have the time and skills. It's easy to replace a new drive belt tensioner if you're a mechanically inclined individual.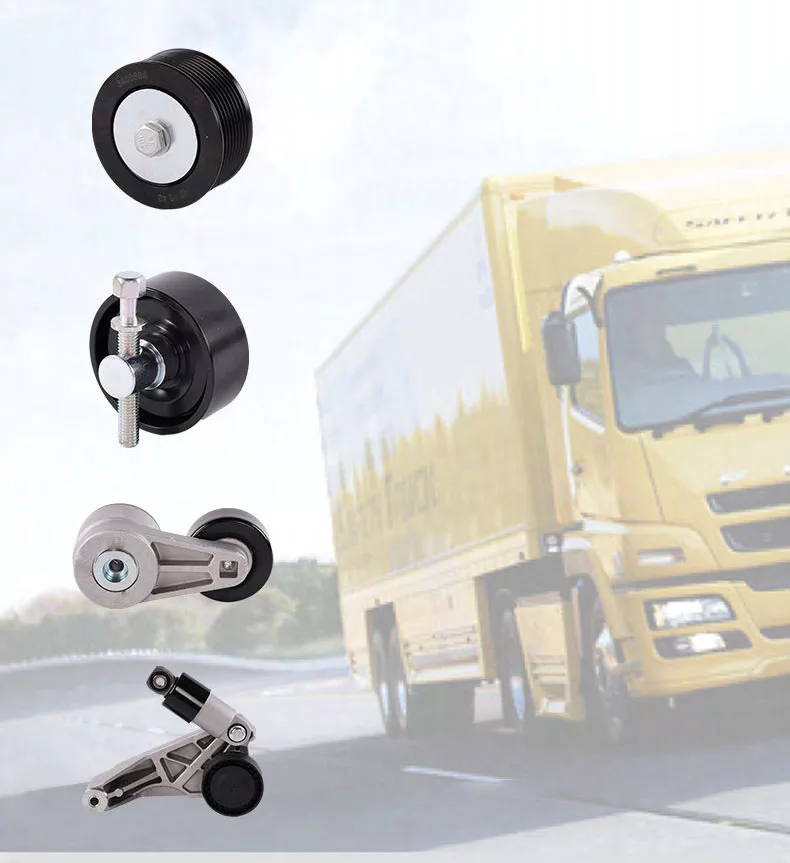 Repair options for a failed drive belt tensioner
A failed drive belt tensioner may have several symptoms. For instance, it can make a grinding or squealing sound, and it may emit a burning smell. The battery light on your car may also stay on. These are all signs that your drive belt has failed. However, these symptoms are not always indicative of the failure of the drive belt tensioner. Listed below are some common problems that can be caused by a failed drive belt tensioner.
To check for a failed drive belt tensioner, turn off the engine and examine the arm. If it doesn't move, it's time to replace the drive belt. A manual drive belt tensioner is easy to replace. A hydraulic or bad spring drive belt tensioner, however, will not be able to be fixed. If you can't find a repair shop in your area, visit 1 of NAPA AutoCare locations, or a NAPA online store. They will be able to diagnose the failure and provide solutions for your car.
A spring tensioner is a type of drive belt tensioner that uses a spring-loaded pulley to apply the proper tension to the drive belt. However, spring tensioners can fail and seize if not properly maintained. A hydraulic tensioner uses hydraulic oil under pressure and can malfunction. In some cases, the tensioner can leak oil or lose its ability to tension the drive belt. It can also be damaged by excessive wear, which will cause the belt to break.
A failed drive belt tensioner can affect your car's performance and functionality. In addition to making your car squeaky and jerky, a failed drive belt tensioner can cause the serpentine or v-belt to slip and wear out prematurely. Repairing a failed drive belt tensioner can also prevent your car from experiencing the same problems in the future. So, what do you do if you find your drive belt is slipping?
If your drive belt tensioner isn't the problem, you'll have to replace it. In some cases, a loose tensioner arm can lead to cracks in the tensioner housing. In the worst case scenario, the damaged tensioner can also lead to an overheated engine. Ultimately, a failed drive belt tensioner can cause your car to experience overheating, weak battery charging, and even a weakened power steering system.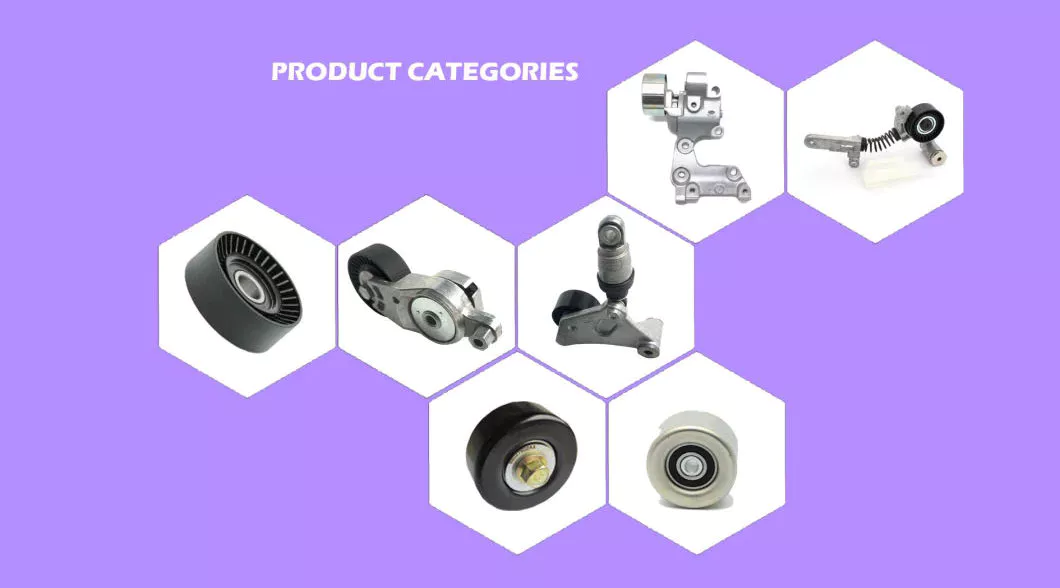 Maintenance requirements for a drive belt tensioner
Drive belt tensioner maintenance begins with proper alignment of the pulleys. Misaligned pulleys or drives can wear a belt out too fast. Misalignment can occur if the component was recently replaced. A set of shims can restore the pulleys to the proper alignment. It is important to regularly check the tensioner to ensure proper function. Also, check the belt for cracks or wear.
Before performing any maintenance work, always turn off the drive to protect the motor. The belt should be in a safe position so that it will not fall on the workers. Lock down any moving parts and ensure the fans do not freewheel. When inspecting the drive belt tensioner, examine the belt guard for wear and debris. If the belt is damaged or has excessive heat, it is necessary to clean it or replace it.
It is important to maintain a proper fit between the belt and the drive belt tensioner. An incorrectly-sized drive belt will be difficult to install and adjust. An incorrect-rib count drive belt will fit, but will not last as long. Likewise, drive belts with too many ribs will not last as long. For these reasons, drive belt tensioners should be replaced when they are over 50,000 miles.
A drive belt tensioner is a pulley that rides on the outside surface of the serpentine belt. Its purpose is to maintain constant pressure on the pulleys that power car components. It is typically mounted on the front of the engine, bolted to the crankshaft, and rests against the serpentine belt. If the drive belt is cracked, it needs to be replaced immediately. If the arm is loose or bent, the bearings in the tensioner are probably worn.
The drive belt tensioner is an important part of the drive system, which is essential for smooth operation of the vehicle. However, it does wear out prematurely and should be replaced at a certain mileage. It should also be inspected for normal wear and tear as a result of road dirt, excessive heat, and oil leaks. However, it is important to remember that drive belts are highly sensitive to excessive heat, road dirt, and oil leaks.