Product Description

Quick view:
Name
Tensioner assy for CZPT LAND CRUISER
Bearings Material
Steel GCr15, 65Mn, or 55
Application car makes
TOYOTA
Bearing Size
OD: 70 mm
Width: 33 mm
Brand
SI, PPB, or customized
Packing
Neutral, our brand packing or customized
1 PC in an individual box
OEM replacement
Yes
Manufacture place
ZHangZhoug, China
MOQ
1
Kia
B660-12-7
Mazda
RFC6-12-7
Mazda
F801-12-7
Mazda
FE1H-12-7
Mazda
WL01-12-7
Mitsubishi
MD315265
VKM75
Mitsubishi
24410-26
Mitsubishi
MD169592
VKM75
Mitsubishi
MD115976
VKM75044
CR5073
F-554646
Mitsubishi
MD182537
VKM75064
CR5078
 
Mitsubishi
MD030605
VKM751
Mitsubishi
MD129355
VKM75101
CR5070
 
Mitsubishi
23357-32040
VKM75113
CR5071
F-124078
Hyundai
MD
Mitsubishi
MD129033
VKM75130
CR5084
 
Mitsubishi
24450-33571
VKM75144
CR5067
 
Hyundai
23357-42571
VKM75601
CR5076
F-124070
Hyundai
24317-42571
VKM75612
CR5077
F-124052
Hyundai
24317-42571
VKM75612
CR5077
F-124052
Hyundai
MD352473
VKM75613
CR5171
 
Mitsubishi
MD329976
VKM75615
CR5172
 
Mitsubishi
MD320174
VKM75616
CR5137
 
Mitsubishi
24410-57150
VKM75621
CR5225
 
Hyundai
MD356509
VKM75625
CR5206
 
Mitsubishi
12810-71C02
VKM76
SUZUKI
12810-81401-
SUZUKI
12810-86501
VKM76203
CR5101
 
SUZUKI
13505-87702-
S ubaru
8-94472-349-
1
VKM79.1
Daewoo
13503-62030
VKM81
Toyota
13503-54571
VKM81
Toyota
13503-54030
VKM81
Toyota
13503-10571
VKM81201
CR5026
F-124073
Toyota
13503-1571
VKM81203
CR5571
F-124089
Toyota
13503-11040
VKM814
Toyota
13074-05E
Nissan
13077-V7202
VKM825
Nissan
FS01-12-730A
VKM84
Mazda
FE1H-12-730A
VKM846
Mazda
OK972-12-730
VKM84601
CR5055
 
Kia
24810-33571
VKM85
I suzu
9281571212
 
CR3395
F-22
Fiat / Lancia
57119243L
VKM11107
CR3467
F-55571
Audi / VW
1112571119
VKM23063S
CR1458
F-220122
Mercedes Benz
 
 
CR3416
 
PSA
7784613
 
CR1440P
F-123753
Fiat / Lancia
 
 
CR1452P
 
Fiat / Lancia
601257170
 
CR1477
F-220124
Mercedes Benz
 
 
CR1478
 
 
 
 
CR1480
 
O pel / GM
 
 
CR1480P
 
O pel / GM
715713
 
CR1481
 
FORD
 
 
CR1484
 
Fiat / Lancia
90324097
 
CR1486
F-225717
O pel / GM
 
 
CR1497
 
Fiat / Lancia
 
 
CR1498
 
Fiat / Lancia
 
 
CR1499
 
FORD
7301662
 
CR1647
F-88019.2
Fiat / Lancia
11281731220
 
CR3571
F-225569
BMW
11281731838
 
CR3571
F-225633
BMW
XS4Q6B217AD
 
CR3102
F-143
FORD
6682571419
 
CR3118
 
Mercedes Benz
668257171
 
CR3119
 
Mercedes Benz
9635638380
 
CR3218
F-123183.18
R enault
46547564
 
CR3270
 
Fiat / Lancia
5
Fiat / Lancia
96036288
 
CR3276
F-120676
PSA
962
PSA
 
CR3296
F-123788
PSA
Our Bearing Advantage:
1.Free Sample bearing
2.ISO certified
3.Bearing Small order accepted
4.In Stock bearing
5.OEM bearing service
6.Professional: Over 20 years manufacture bearing
7.Customized bearing, Customer's bearing drawing or samples accepted
8.Competitive price
9.TT Payment, Paypal, Alibaba payment, Trade Assurance Order
FAQ:
Q: Can you help with my own brand?
  A: Sure. We can make for your brands. We can mark your brand name and use your box's design with the legal authority letter.
Q: How can I make an inquiry?
A: You can contact us by email, telephone, WhatsApp, , etc.
 
Q: How long can reply inquiry?
A: Within 24 hours.
Q: Which Service you can provide?
A: 1. Help customers to choose correct bearing
     2. Professional team, make your purchase easily
Q: When are you going to deliver?
A: Sample: 5-15 business days after payment is confirmed.
Bulk order:15-60 workdays after deposit received...
Q: What's your delivery way?
A: By sea, by air, by train, express as your need.
Q: What are your terms of delivery?
A: EXW, FOB, CFR, CIF, DAP, etc.
Q: Can you support the sample order?
A: Yes, we can supply the sample if we have parts in stock, but the customer has to pay the sample payment(according to the value of the samples) and the shipping cost.
Q: What are you going to do if there has a claim for the quality or quantity missing?
A: 1. For quality, during the warranty period, if any claim for it, we shall help customer to find out what's the exactly problem. Using by mistake, installation problem, or poor quality? Once it's due to the poor quality, we will arrange the new products to customers.
2. For missing quantities, there have 2 weeks for claiming the missing ones after receiving the goods. We shall help to find out where it is.
 
 
The Advantages and Disadvantages of Neoprene Timing Belts
The timing belt is an important component of an automobile engine. Made of special materials, this belt coordinates the rotational motion of the crankshaft with the camshaft. The coordinated precision is essential for sustainable combustion, and ensures that the valves in the combustion chamber open at the right times. Timing belts determine the engine's pace, so it is essential that they perform at high synchronicity and strong enough to operate in extreme conditions.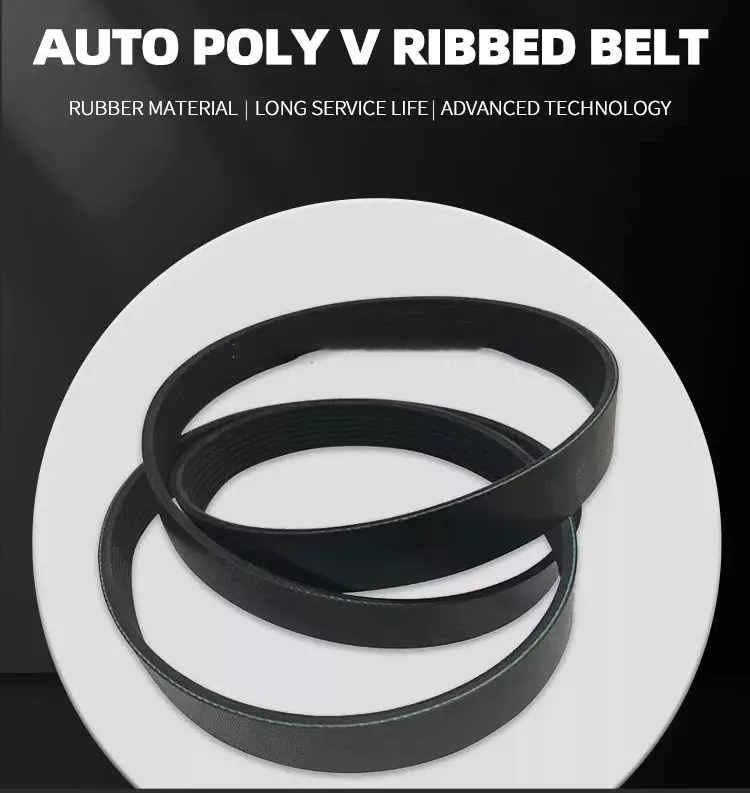 Fabric timing belt
A timing belt is made of a yarn that has been crimped and woven into a mating surface, called the engagement surface. This yarn, known as the warp, must be able to stretch from a substantially flat state along irregularities in the mold. It must be flexible enough to stretch by several tens of percent under low load conditions. The warp yarn of a timing belt is made of synthetic fiber and is crimped into the right shape to be stretched easily.
This fabric can be used without thickening the base cloth. It can contain a large number of warp threads, and its wear resistance can be enhanced over time. The timing belt of the present invention does not crack or wear out after a long time of use. The base cloth does not wear out, which allows the timing belt to last for a long time. This makes it an extremely durable material. To learn more, read on.
The teeth of a timing belt are made of tough rubber and a nylon fabric facing. The fabric is coated with a plastic compound that gives it its shape and covers the cord. The materials used to make these belts vary, but all are strong and durable. They are also suitable for high-load applications. In addition to nylon timing belts, strongbelt premiums are also available. In addition to nylon and neoprene timing belts, they are also compatible with RPP and HTD pulleys.
The teeth of timing belts are made of high-strength polychloroprene elastomer. The teeth are made of a special manufacturing process that ensures good adhesion. The facing fabric is made of low-elongation glass cord and is covered by a polyamide fabric that has a low coefficient of friction. If you need an exact fit, you can buy a high-quality belt from TransDev.
Neoprene timing belt
When it comes to dependable drive belts, neoprene is hard to beat. It's widely used in insulated clothing and weather stripping, and has been a key component in the development of timing belts since the late 1970s. And because it's so hardy, neoprene timing belts are incredibly reliable. Here are a few reasons why. Neoprene is the most durable synthetic material for timing belts, and these 3 reasons should not discourage you from purchasing a new neoprene timing belt.
Neoprene timing belts are made of a high-quality chloroprene compound with a hardness of 74 Shore A. The high-strength glass fiber strands in the belt's body transmit high power while enhancing its flexural strength. In addition, it's covered with a high-strength polyamide fabric to reduce friction and protect contact surfaces from wear and tear.
Unlike neoprene, polyurethane synchronous belts are resistant to temperature and abrasion. Polyurethane timing belts are resistant to acids and chlorides, and exhibit excellent abrasion resistance. A neoprene belt can be used in high-speed applications, and can withstand extreme temperatures. However, the resistance of polyurethane to abrasion is not as good as that of neoprene.
The 2 most common types of timing belts are rubber and urethane. Rubber is the least expensive and quietest, and is the least flexible of the two. Neoprene is also highly elastic and does not retain its shape when it's stretched, making it a popular choice for applications in manufacturing, agriculture, and robotics. They are also great for applications where precision and motion control are important. These properties make timing belts extremely effective in leading the industry toward its goals.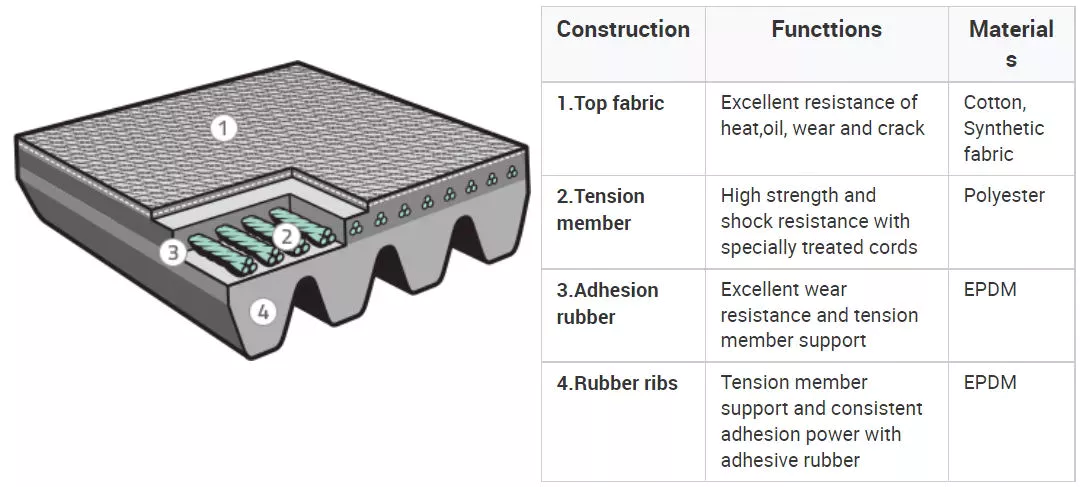 Chain timing belt
Traditionally, a vehicle's timing system consists of a timing belt or chain. These components keep the engine's intake and exhaust valves in the proper order. When these components go bad, it can ruin the engine in seconds. But there are advantages and disadvantages to each of them. Read on to learn about the pros and cons of each type of timing system. Here are some examples. Chain: A timing belt is generally made of reinforced rubber.
Chain: A timing chain is generally found in heavy-duty vehicles with higher torque. This type of timing belt is also found on many cars and SUVs with 4 cylinder engines that do not require a lot of torque. Unlike timing belts, timing chains are more durable and will last longer than their rubber counterparts. But there are certain things to keep in mind when replacing a timing belt. Make sure to change the oil regularly to avoid premature wear.
Chain: A chain is easier to maintain than a timing belt. It does not change length in response to temperature. And it requires a smaller tensioner. However, this also means that the timing belt is more prone to breaking. It can jump out of place if oil is flowing along it, causing an engine malfunction. If this happens, you'll have to replace the entire timing belt and the engine will not work correctly. That's why replacing a chain is so important.
A timing belt is a critical part of an engine. A failed timing belt can cause catastrophic engine damage. It can slip and break, colliding with the piston and valves. Fortunately, there are a variety of ways to check your timing belt. But a good rule of thumb is to replace it as soon as possible. You'll also need to remove the front engine cover and any other components that may be in the way. In some cases, the engine might even have to be moved.
Trapezoid shaped teeth
In terms of tooth profile, there are 2 main types of timing belts: the curvilinear and trapezoidal types. Curvilinear timing belts are more rounded and less likely to result in excessive tension loss. These types of timing belts are also more prone to backlash and reduce accuracy. Here's how they differ from each other. These 2 types of belts share similarities but differ in important ways.
Older timing belts generally have trapezoidal-shaped teeth, but newer types use curved teeth. Curved teeth are less prone to wear out quickly and last longer than straight ones. The trapezoidal teeth also tend to wear out more quickly at higher speeds. As a result, they're only suitable for cars that get very little use. If you're planning on using your timing belt frequently, you may want to choose a new 1 with curved teeth.
Curvilinear teeth are designed to alleviate the stress concentrations caused by trapezoidal tooth profiles. They also have a greater depth and reduce ratcheting. In addition to their efficiency, curvilinear timing belts are quieter than their trapezoidal counterparts. And they're a little bit more expensive than their trapezoidal counterparts. So, what's the difference between these 2 types of teeth?
Timing belts have a tendency to favor the tracking of an "S"-shaped twist. As a result, a trapezoid-shaped timing belt is more likely to keep the engine in sync. A good quality timing belt will help you achieve this. If you don't, consider replacing your timing belt with a metric-styled one. That way, you'll get the best performance out of your belt.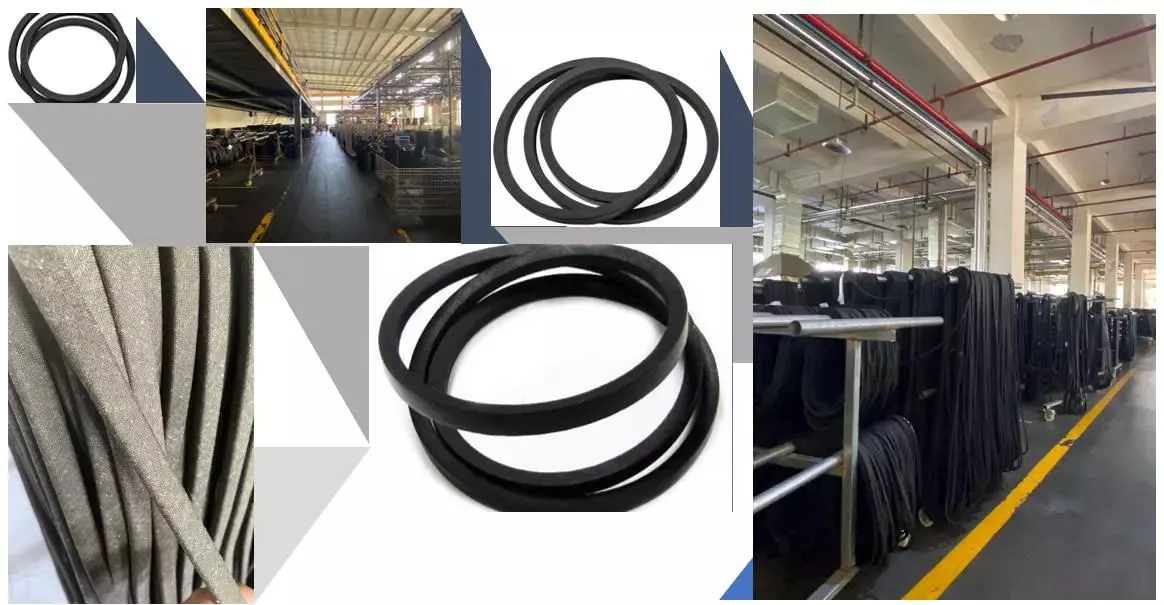 Other types of timing belts
Timing belts are essential for operating your vehicle's engine. These belts connect the engine's crankshaft and camshaft. The belts synchronize the timing of the engine's valves and pistons to prevent damage. Previously, the belt was referred to as the "gilmer drive belt."
There are 3 basic designs for timing belts. Some are shaped like a trapezoid, while others have a curvy tooth shape. Timing belts with this tooth design are generally more efficient for force transmission, although they suffer from backlash. These teeth also wear quickly at high speeds, which can make them prone to noise. In order to solve these issues, manufacturers now offer belts with curved teeth.
Another popular type is polyurethane. These are resistant to oil and high temperatures, and are energy-efficient solutions. Polyurethane timing belts offer increased elasticity and load capacity, which are important for optimal torque production. These belts are favored by a variety of industries because of their ease of cleaning and maintenance. They can be used for power transmission systems, as well as in roller conveyor systems. However, fabric timing belts are best used when acceleration forces are high.
Other types of timing belts are not always as durable. V-Belts have teeth-like structures on their surfaces and work under constant speed. They are typically a lighter option, but have similar disadvantages. They are more expensive than chains and lack the flexibility of customizing. Unlike chains, timing belts are sold in predetermined length loops. Their pitch is easily identified. It is a key indicator of whether or not they are suitable for a specific application.